Roti is a staple food in many South Asian countries, and it is often left over after a meal. However, if you have leftover roti, you can easily turn it into a delicious and healthy pizza with just a few ingredients.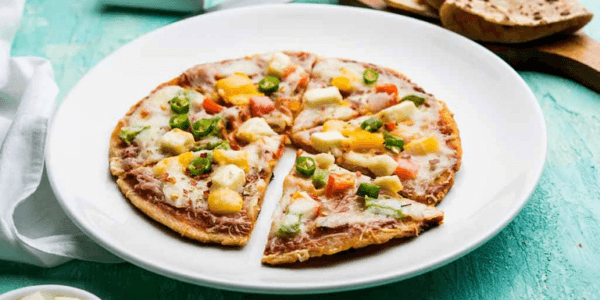 Here's a simple leftover roti pizza recipe that you can try
Ingredients to make this roti pizza:
Leftover roti
Pizza sauce or tomato sauce
Shredded mozzarella cheese
Toppings of your choice (e.g. sliced vegetables, meats, herbs)
Instructions:
Preheat your oven to 350 degrees Fahrenheit.
Place your leftover roti on a baking sheet.
Spread pizza sauce or tomato sauce over the chapati and also leaving a little bit of space around the edges.
Sprinkle shredded mozzarella cheese over the sauce.
Add your toppings of choice. You can use any toppings you like, such as sliced vegetables, meats, or herbs.
Bake the pizza in the preheated oven for 10-15 minutes, or until the cheese is melted and bubbly.
Once the pizza is done, remove it from the oven and let it cool for a few minutes.
Slice the pizza into wedges and serve.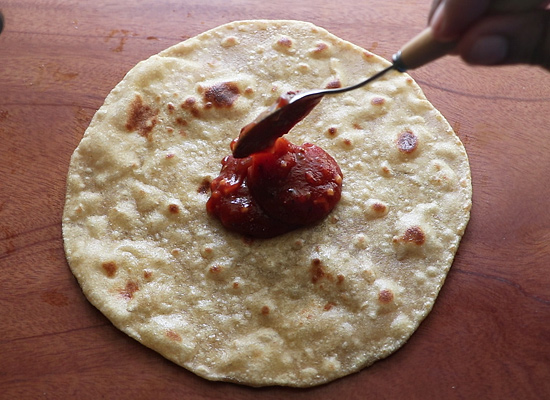 Tips:
If you want a crispier crust, you can brush the roti with a little bit of olive oil before adding the sauce and toppings.
Also, be careful not to overload the pizza with toppings, as this can make the crust soggy.
You can also experiment with different sauces and toppings to create your own unique flavor combinations.
This recipe is a great way to use up leftover roti, but you can also use naan or other flatbreads if you don't have roti on hand.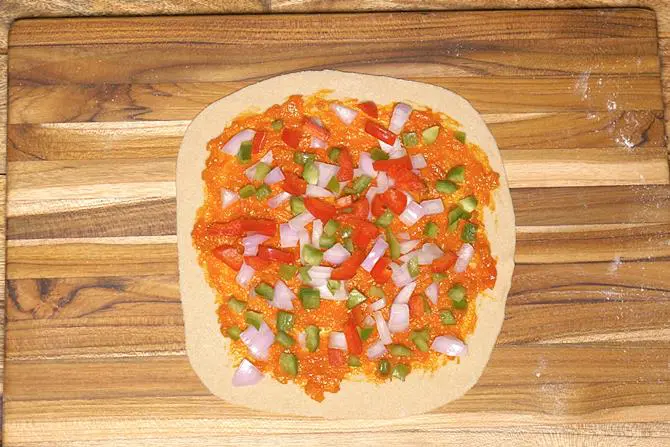 Overall, leftover roti pizza is a quick and easy way to turn your leftovers into a delicious and satisfying meal. Moreover, with just a few simple ingredients, you can create a healthy and flavorful pizza that's perfect for a quick lunch or dinner.
Connect with us
https://www.youtube.com/themonktravel
https://www.facebook.com/TheMonk/
https://www.instagram.com/themonk.travel/