Upma is a popular breakfast dish in South India. It is made with semolina, also known as rava, and is seasoned with various spices and vegetables. It is a versatile dish and can be served with chutney, sambar, or even just a cup of hot tea.
In this article, we will discuss how to make upma in simple steps
Ingredients for making upma
1 cup semolina (rava) 2 tbsp oil 1 tsp mustard seeds 1 tsp cumin seeds 1 tbsp urad dal 1 tbsp chana dal 1 onion, finely chopped 1 green chili, finely chopped 1 sprig curry leaves 2 cups water Salt to taste Coriander leaves for garnish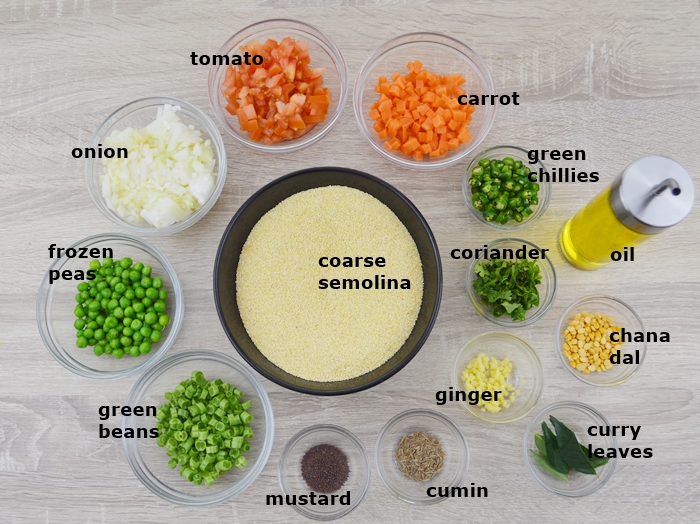 Instructions
Dry roast the semolina in a pan over medium heat until it turns slightly golden brown. This will take around 5-7 minutes. Keep stirring the semolina to prevent it from burning.
Heat oil in a pan over medium heat. Add mustard seeds and cumin seeds and let them splutter.
Add urad dal and chana dal and fry until they turn golden brown.
Add chopped onions, green chili, and curry leaves and fry until the onions turn translucent.
Add 2 cups of water and salt to taste. Bring the water to a boil.
Gradually add the roasted semolina to the boiling water while stirring continuously. This will prevent lumps from forming.
Reduce the heat and let the upma cook for around 5-7 minutes. Keep stirring the it to prevent it from sticking to the bottom of the pan.
Once the upma is cooked, turn off the heat and let it rest for a few minutes.
Garnish the upma with coriander leaves and serve hot with chutney or sambar.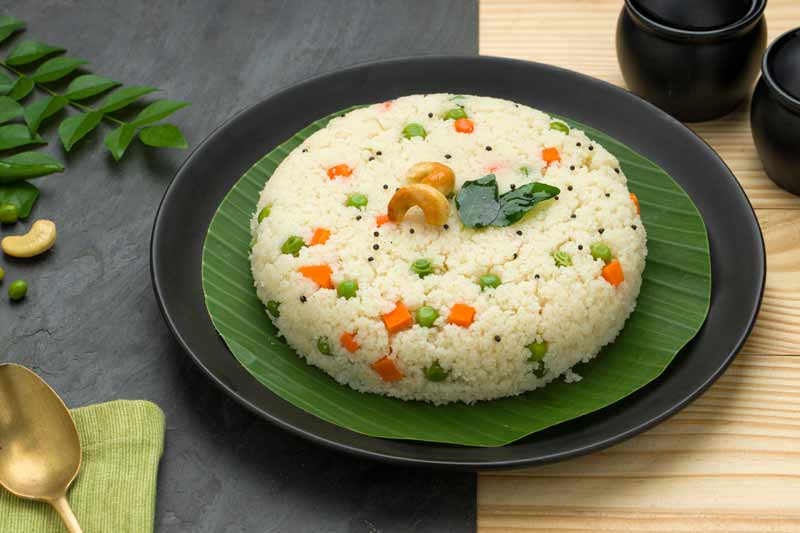 Tips:
You can add vegetables of your choice, such as carrots, peas, or capsicum, to the upma. Just add the vegetables along with the onions and fry until they are cooked.
You can also add some roasted peanuts or cashews for extra crunch.
If you prefer a softer texture, you can add more water to the upma. However, be careful not to add too much water, as it will make the upma soggy.
You can also use ghee instead of oil to make the it richer and more flavorful.
If you are using coarse semolina, you may need to increase the cooking time and water quantity.
In conclusion, upma is a simple and delicious breakfast dish that can be made in no time. With just a few basic ingredients, you can create a hearty and satisfying meal that will keep you energized throughout the day. So why not try making it at home and enjoy a taste of South India?
Connect with us:
https://www.youtube.com/themonktravel
https://www.facebook.com/TheMonk/
https://www.instagram.com/themonk.travel/
https://twitter.com/themonktravel