Rainy season evokes a cozy and nostalgic atmosphere that calls for comforting snacks for rainy season to enjoy alongside a warm cup of tea or coffee. The pitter-patter of raindrops invites us to indulge in delicious treats that complement the rainy ambiance. From savory delights to sweet indulgences, these snacks will add warmth and flavor to your rainy day experiences. Whether you prefer crispy, crunchy, or gooey treats, there's something for everyone to enjoy during this enchanting time of year.
In this article, we will explore a variety of delightful snacks perfect for the rainy season
Warm and Savory Snacks for rainy season
a) Pakoras: These deep-fried fritters made with chickpea flour and various vegetables are a classic choice for rainy days. Try pakoras with onions, potatoes, spinach, or mixed vegetables, and savor them with chutneys or a hot cup of masala chai.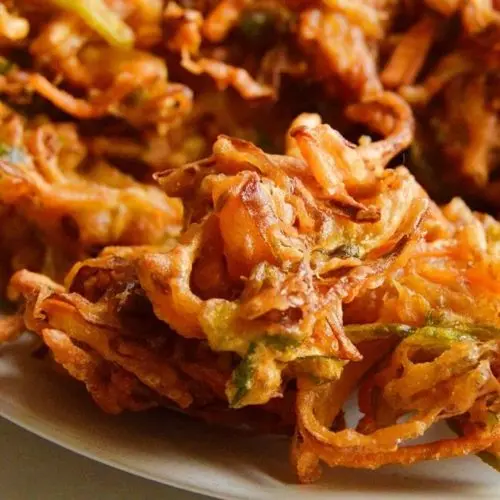 b) Samosas: Crispy and triangular, samosas are a popular snack filled with a savory mixture of potatoes, peas, and spices. Enjoy them with tamarind chutney or mint chutney for an extra burst of flavor.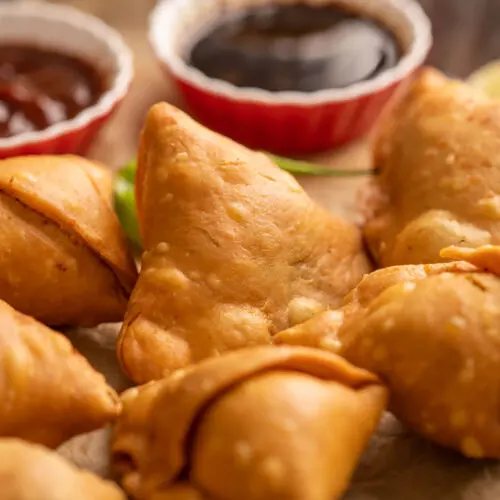 c) Masala Corn: Roasted or boiled corn on the cob seasoned with a blend of spices like chili powder, salt, and lemon juice makes for a delicious and healthy snack during the rainy season.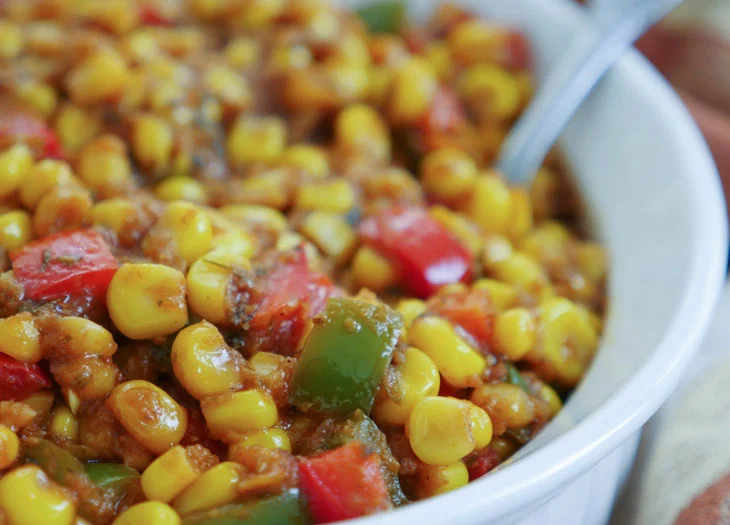 d) Vegetable Cutlets: These flavorful patties made with mashed vegetables, breadcrumbs, and spices are perfect for rainy evenings. Serve them with mint chutney or ketchup for a delightful snacking experience.
Comforting Hot Beverages as snacks for rainy season
a) Masala Chai: A steaming cup of masala chai, infused with aromatic spices like cardamom, ginger, cinnamon, and cloves, is a quintessential companion for rainy days. Pair it with biscuits or toast for a complete indulgence.
b) Hot Chocolate: Rich and creamy, hot chocolate is a comforting treat that warms you from the inside. Top it with whipped cream or marshmallows for an extra touch of decadence.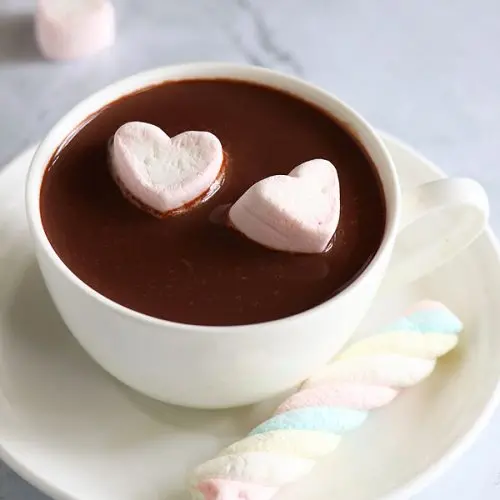 c) Herbal Teas: Sip on soothing herbal teas like chamomile, lavender, or peppermint, which can help relax and rejuvenate during rainy afternoons. Enjoy them plain or with a drizzle of honey.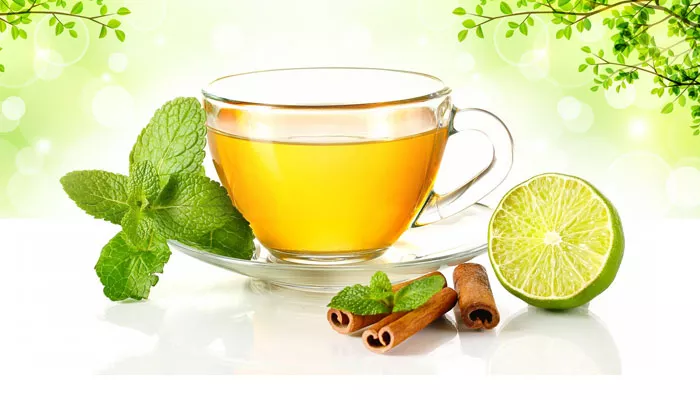 d) Spiced Cider: Prepare a spiced apple cider by simmering apple juice with cinnamon sticks, cloves, and a hint of nutmeg. The warm and fragrant beverage is perfect for chilly and damp days.
Sweet Delights snacks for rainy season
a) Gajar Halwa: This traditional Indian dessert made with grated carrots, milk, sugar, and ghee is rich, aromatic, and perfect for rainy evenings. Garnish it with nuts and serve it warm for a delightful treat.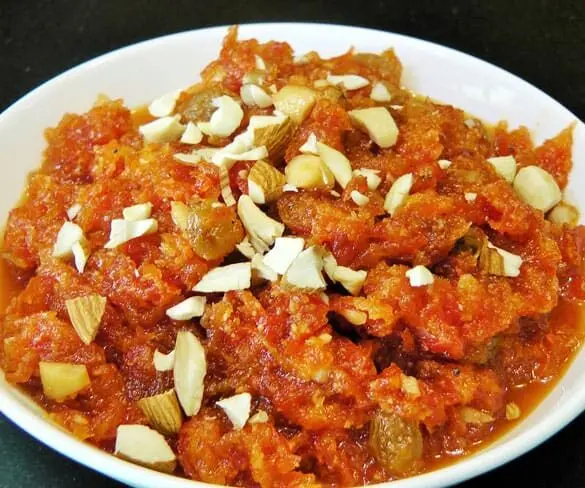 b) Banana Fritters: Slice ripe bananas, dip them in a batter of flour, spices, and a hint of sugar, and deep-fry them until golden brown. These crispy fritters make for a scrumptious sweet snack.
c) Caramel Popcorn: Elevate regular popcorn by drizzling it with homemade caramel sauce. The combination of sweet and salty flavors creates an irresistible snack for rainy movie nights.
d) Churros: These fried pastries coated in cinnamon sugar are a delightful treat to enjoy with a cup of hot chocolate or a warm beverage of your choice. Dip them in chocolate sauce or caramel for an indulgent experience.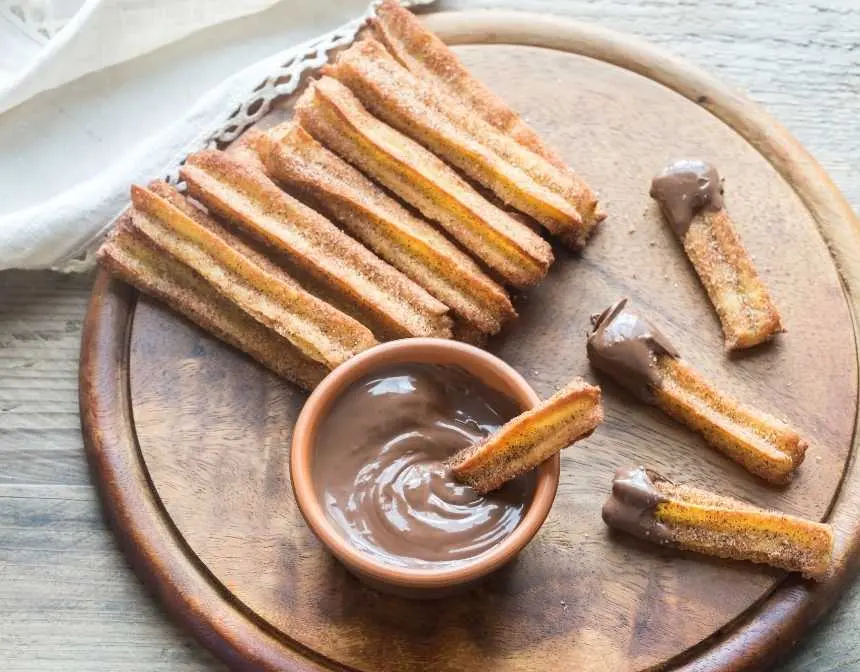 Healthy Options snacks for rainy season
a) Roasted Nuts: Prepare a mix of your favorite nuts like almonds, cashews, and peanuts, and roast them with a sprinkle of salt or spices. They make for a nutritious and satisfying snack during rainy days.
b) Fruit Chaat: Combine a variety of seasonal fruits like mangoes, apples, pomegranates, and bananas, and toss them with a sprinkle of chaat masala and lemon juice. This refreshing and tangy snack provides a burst of vitamins and flavors.
c) Baked Vegetable Chips: Make your own healthy version of chips by thinly slicing vegetables like sweet potatoes, beets, or kale. Toss them with olive oil, salt, and spices, then bake until crispy.
d) Yogurt Parfait: Layer yogurt, seasonal fruits, and granola in a glass to create a nutritious and refreshing snack. The combination of creamy yogurt, juicy fruits, and crunchy granola offers a delightful contrast of textures.

The rainy season is the perfect time to indulge in delightful snacks that bring comfort and warmth to our taste buds. From savory pakoras to sweet treats like gajar halwa and churros, there's a wide range of options to satisfy every craving. Whether you prefer a steaming cup of masala chai or a comforting bowl of hot chocolate, the right beverage can elevate your snacking experience. Don't forget to explore healthier options like roasted nuts and fruit chaat to balance out the indulgence. So, embrace the rainy season, grab a cozy blanket, and treat yourself to these delectable snacks that will make your rainy days even more enjoyable.