Mushroom tikka is a popular vegetarian version of the classic Indian dish, chicken tikka. It's a delicious and healthy way to enjoy the flavors of Indian cuisine without the meat.
Here's a simple recipe for mushroom tikka that you can make at home.
Ingredients for mushroom tikka:
500g button mushrooms
1/2 cup yogurt
1 tsp ginger paste
1 tsp garlic paste
1 tsp garam masala
1 tsp cumin powder
1 tsp coriander powder
1/2 tsp turmeric powder
1/2 tsp red chili powder
Salt to taste
1 tbsp oil
Lemon juice
Chopped coriander leaves for garnish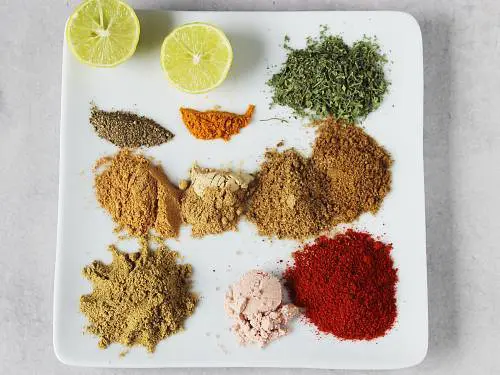 Instructions:
Clean the mushrooms and trim the stems. Cut them into bite-size pieces.
In a mixing bowl, combine the yogurt, ginger paste, garlic paste, garam masala, cumin powder, coriander powder, turmeric powder, red chili powder, and salt. Mix well to make a marinade.
Add the mushroom pieces to the marinade and mix well. Let it marinate for at least 30 minutes.
Preheat the oven to 180°C.
Thread the mushroom pieces onto skewers. If using wooden skewers, soak them in water for 10 minutes before using to prevent them from burning.
Brush the skewers with oil and place them on a baking tray. Bake for 15-20 minutes or until the mushrooms are tender and lightly browned.
Drizzle lemon juice over the mushroom tikka and garnish with chopped coriander leaves.
Serve hot with mint chutney and sliced onions.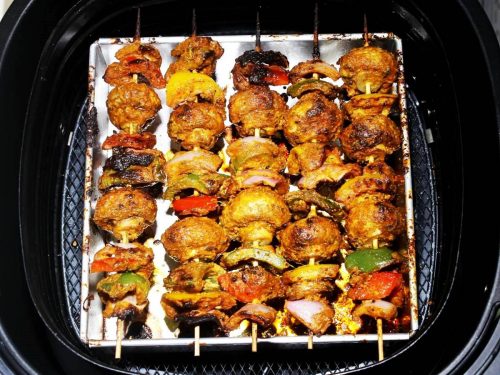 Tips:
You can also grill them on a barbecue for a smoky flavor.
If you don't have a skewer, you can bake the marinated mushrooms on a baking tray or grill pan.
Also, adjust the amount of chili powder according to your preference for spiciness.
You can also add diced bell peppers, onions, or tomatoes to the skewers for added flavor and nutrition.
In conclusion, mushroom tikka is a healthy and flavorful dish that's easy to make at home. With just a few simple ingredients and also some basic cooking skills, you can enjoy the taste of Indian cuisine without leaving your kitchen. Try this recipe today and impress your family and friends with your culinary skills!