Mango cheesecake is a perfect dessert for summer, with a smooth and creamy texture, and a delicious tropical flavor.
Here's a recipe for a mango cheesecake that will delight your taste buds!
Ingredients:
The crust:
1 1/2 cups graham cracker crumbs
6 tablespoons unsalted butter, melted
1/4 cup granulated sugar
For the filling:
24 ounces cream cheese, at room temperature
3/4 cup granulated sugar
3 large eggs
1/2 cup sour cream
2 teaspoons vanilla extract
1 cup mango puree
1 tablespoon cornstarch
For the topping:
1 cup mango puree
1/4 cup granulated sugar
1 tablespoon cornstarch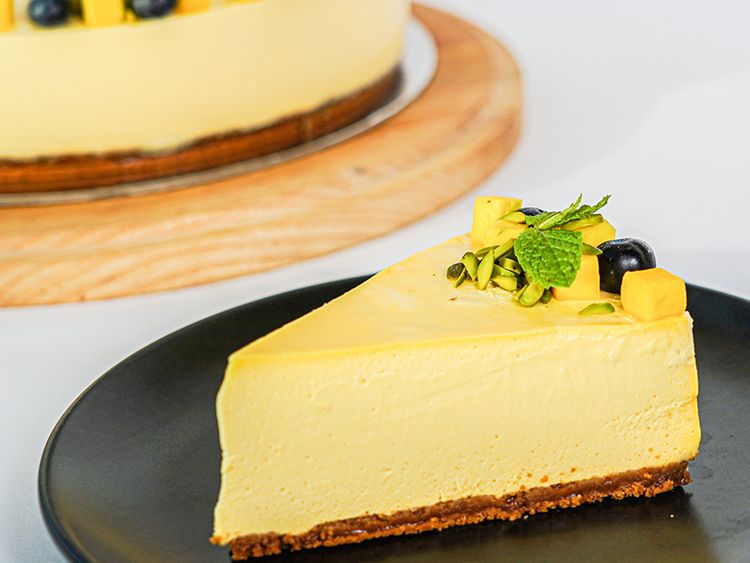 Instructions:
Preheat your oven to 325°F.
To make the crust, mix the graham cracker crumbs, melted butter, and granulated sugar in a bowl. Press the mixture onto the bottom of a 9-inch springform pan. Bake the crust for 10 minutes, then remove from the oven and let it cool.
To make the filling, use an electric mixer to beat the cream cheese until smooth. Add the sugar and continue to mix until well combined. In addition, add the eggs one at a time, mixing well after each addition. Add the sour cream and vanilla extract, and mix until the batter is smooth.
In a separate bowl, mix the mango puree and cornstarch until well combined. Add the mango mixture to the cream cheese mixture and mix until smooth.
Pour the filling onto the crust and smooth the top with a spatula. Bake for about 50-60 minutes or until the edges are set and the center is slightly jiggly. Turn off the oven and also let the cheesecake cool inside for 15 minutes.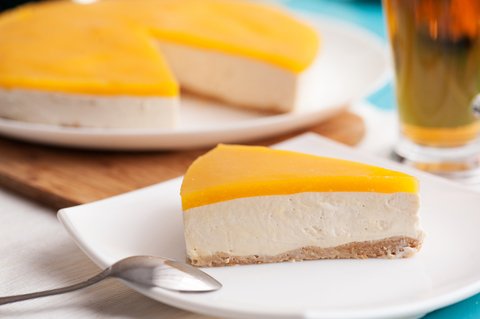 Remove the cheesecake from the oven and let it cool to room temperature. Cover and refrigerate for at least 2 hours, or until chilled.
To make the topping, combine the mango puree, sugar, and cornstarch in a saucepan. Cook over medium heat, stirring constantly, until the mixture thickens and starts to boil. Let it boil for 1-2 minutes, then remove from heat and let it cool to room temperature.
Pour the topping over the chilled cheesecake and also smooth the top with a spatula. Refrigerate the cheesecake for at least 30 minutes or until the topping is set.
Once the cheesecake is set, remove it from the pan and slice it into pieces. Serve chilled and enjoy!
Connect with us:
https://www.youtube.com/themonktravel
https://www.facebook.com/TheMonk/
https://www.instagram.com/themonk.travel/