Peri peri fries are a popular snack that can be found in many fast food restaurants and cafes around the world. They are delicious and easy to make at home.
Here's a recipe for peri peri fries that you can try at home
Ingredients:
4 large potatoes, peeled and cut into fries
2 tablespoons olive oil
2 cloves garlic, minced
1 teaspoon paprika
1 teaspoon dried oregano
1 teaspoon dried thyme
1 teaspoon salt
1 teaspoon black pepper
1 teaspoon red pepper flakes
1 tablespoon lemon juice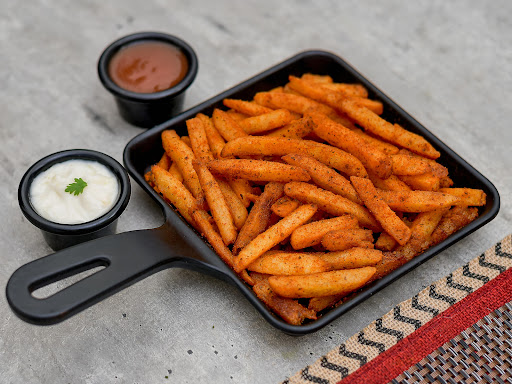 Instructions:
Preheat your oven to 400°F (200°C). Line a baking sheet with parchment paper.
Wash and peel the potatoes. Cut them into thin, even-sized fries. Soak them in cold water for 30 minutes to remove excess starch. This will make them crispier.
Drain the water and pat the fries dry with a clean towel. Transfer them to a large bowl.
In a separate small bowl, mix together the olive oil, minced garlic, paprika, oregano, thyme, salt, black pepper, and red pepper flakes.
Pour the seasoning mixture over the fries and toss to coat them evenly.
Spread the fries out in a single layer on the lined baking sheet.
Bake the fries for 25-30 minutes, or until they are crispy and golden brown.
Remove the fries from the oven and drizzle them with lemon juice. Also, toss to coat them evenly.
Serve the peri peri fries hot with your favorite dipping sauce.
Tips:
For a spicier flavor, you can also increase the amount of red pepper flakes in the seasoning mixture.
You can also try adding other spices like cumin or coriander to the seasoning mixture for a different flavor.
You can use sweet potatoes instead of regular potatoes for a healthier alternative.
To make the fries even crispier, you can toss them in cornstarch before seasoning them.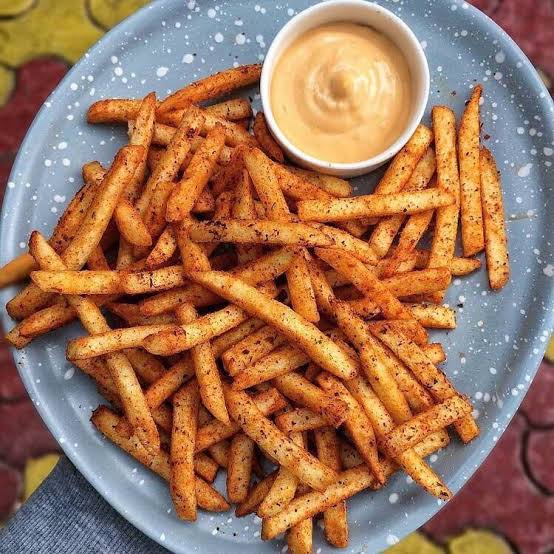 In conclusion, peri peri fries are a delicious and easy-to-make snack that can be enjoyed at home. By following this recipe and adding your own personal touches, you can create the perfect batch of these fries that your friends and family will love.