Bhagat Singh: October 23, early 1931 and was introduced that way. The fast was about to get worse. Early morning eyes were bad.
But the prisoners of the jail felt a bit strange when Warden Charat Singh came to them at four o'clock and asked them to go to their respective cells. He did not give the reason.
The only thing that came out of his mouth was that the order was from above. The prisoners were still thinking about what was the matter, Barkat, the barber of the jail, passed in front of every room whispering that Bhagat Singh, Rajguru, and Sukhdev were going to be hanged tonight.
The calmness of that moment shook him. The prisoners pleaded with Barkat that they should bring any item of Bhagat Singh like a pen, comb, or watch to them after hanging so that they can tell their grandchildren that they too were once in jail with Bhagat Singh.

Barkat went to Bhagat Singh's cell and brought his pen and comb from there. There was a competition among all the prisoners as to who should have the right over it. At last, the draw was done.
Lahore conspiracy case
Now all the prisoners were silent. His eyes were fixed on the way through his cell. Bhagat Singh and his companions were about to pass through the same path to be hanged.
Once earlier, when Bhagat Singh was being taken along the same route, Punjab Congress leader Bhimsen Sachar raised his voice and asked him, "Why didn't you and your comrades defend themselves in the Lahore Conspiracy Case."
Bhagat Singh replied, "Inquisitors have to die because it is their death that strengthens their campaign, and not by appeal in court."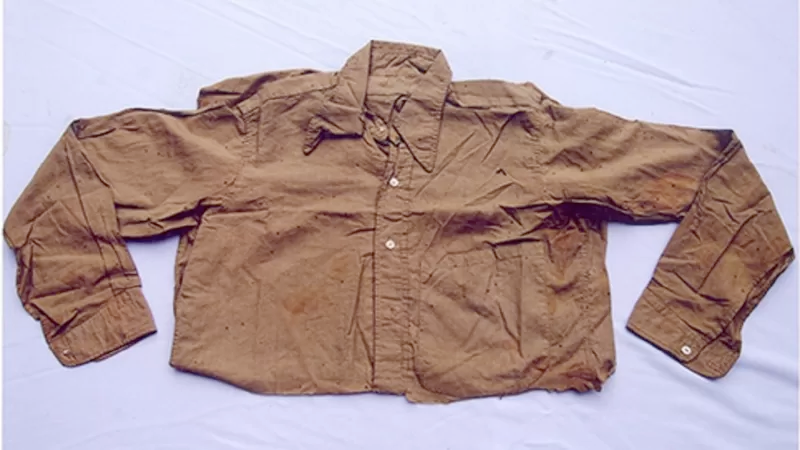 Warden Charat Singh was the caretaker of Bhagat Singh and used to do whatever he could for him from his side. Because of him, books for Bhagat Singh could come out of Lahore's Dwarkadas library and enter the jail.
Hard prison life
Bhagat Singh was so fond of reading books that once he wrote to his schoolmate Jaidev Kapoor that he would write for him Karl Leibnecht's 'Militarism', Lenin's 'Left-Wing Communism' and Upton Sinclair's novel 'The Spy', Send it through Kulbir.
Bhagat Singh had become accustomed to the difficult life of jail. The floor of his cell number 14 was not paved. The grass was growing on it. There was only enough space in the cell that his five-foot, ten-inch body could barely lie in it.
Two hours before Bhagat Singh was hanged, his lawyer Pran Nath Mehta came to meet him. Mehta later wrote that 'Bhagat Singh was circling like a caged lion in his small cell.'
'Inquilab Zindabad!'
He greeted Mehta with a smile and asked whether you brought my book 'Revolutionary Lenin' or not? When Mehta gave him the book, he started reading it at the same time as if he did not have much time left.
Mehta asked him if he would like to give any message to the country? Bhagat Singh said without taking his mouth off the book, "Just two messages… Imperialism is dead and 'Inquilab Zidabad'!"
Bhagat Singh then asked Mehta to convey my thanks to Pandit Nehru and Subhash Bose, who took a keen interest in my case. After meeting Bhagat Singh, Mehta reached Rajguru's cell to meet him.
Rajguru's last words were, "We will meet soon." Sukhdev reminded Mehta to take the carrom board he had given him a few months back from the jailer after his death.
Three revolutionaries
Shortly after Mehta's departure, the jail authorities told the three revolutionaries that they were being hanged 12 hours ahead of time. He will be hanged the same evening at 7 o'clock instead of 6 o'clock the next day.
Bhagat Singh was able to read only a few pages of the book given by Mehta. His mouth came out, "Won't you let me finish a chapter of this book?"
Bhagat Singh had requested Bebe, the Muslim sanitation worker of the jail, to bring food for him from his house in the evening, a day before he was hanged.
But Bebe could not fulfill this wish of Bhagat Singh, because it was decided to hang Bhagat Singh twelve hours ago and Bebe could not enter inside the prison gate.
Songs of Freedom
After a while, the three revolutionaries were taken out of their cells to prepare for the execution. Bhagat Singh, Rajguru, and Sukhdev folded their hands and started singing their favorite azaadi song-
Someday that day will come
That when we're free
It will be its own land
This will be my own sky.
Then the weight of these three was taken one by one. Everyone's weight had increased. All of them were told to take their last bath. Then he was dressed in black clothes. But their faces were allowed to remain open.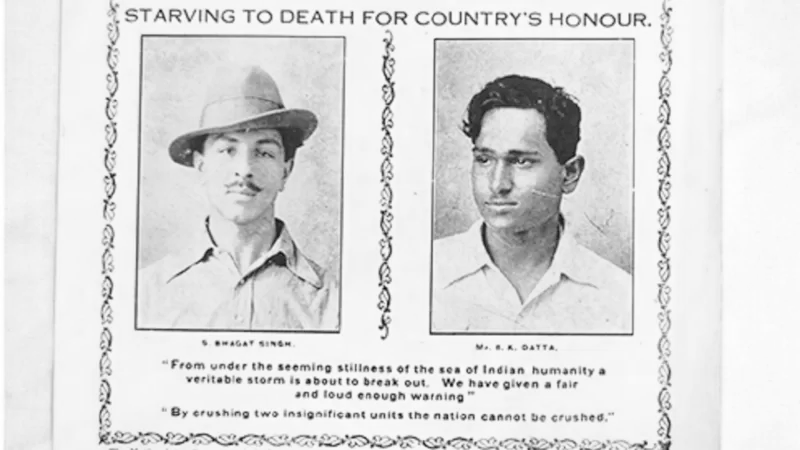 Charat Singh whispered in Bhagat Singh's ear and said remember Wahe Guru.
The Gallows
Bhagat Singh said, "I did not remember God all my life. In fact, I have even cursed God for the suffering of the poor many times. If I apologize to him now, he will say that there is no one more coward than this. Its end is near. is coming. That's why he has come to apologize."
As soon as the jail clock struck 6, the prisoners heard some footsteps coming from afar. The sounds of heavy boots falling on the ground were also coming with them. Along with this, the suppressed voice of a song was also heard, "Sarfaroshi ki tamanna ab humari dil hai…"
Suddenly everyone started hearing loud slogans like 'Inquilab Zindabad' and 'Hindustan Azad Ho'. The gallows were old but the hanger was quite fit. Christ the executioner was called from Shahdara near Lahore to be hanged.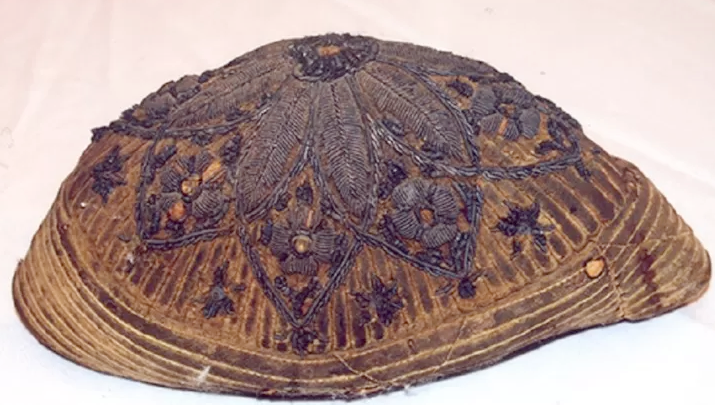 Bhagat Singh was standing in the middle of these three. Bhagat Singh wanted to fulfill the promise given to his mother that he would raise the slogan of 'Inquilab Zindabad' from the gallows.
Lahore Central Jail
The house of Pindi Das Sondhi, secretary of the Lahore District Congress, was adjacent to the Lahore Central Jail. Bhagat Singh raised the slogan 'Inquilab Zindabad' so loudly that his voice was heard even at Sondhi's house.
On hearing his voice, other jail inmates also started raising slogans. The hanging rope was put around the neck of the three young revolutionaries. His hands and feet were tied. Then the executioner asked, who will go first?
Sukhdev first agreed to be hanged. The executioner pulled the ropes one by one and removed the planks under their feet by hitting them. For a long time, their bodies were hanging from the planks.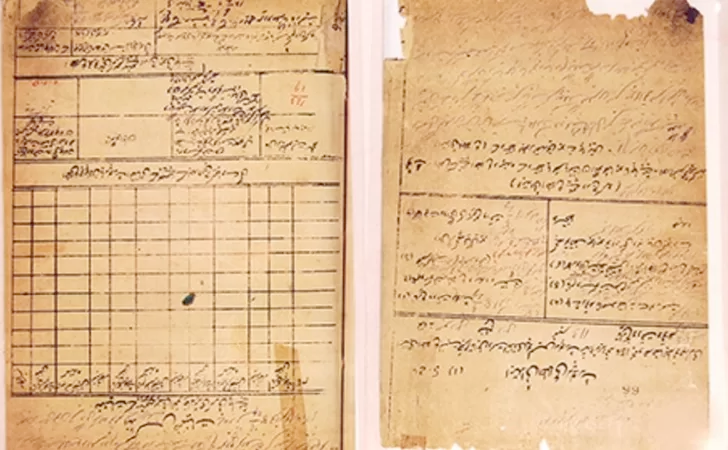 He was finally brought down and the doctors present there, Lt Col JJ Nelson and Lt Col NS Sodhi declared him dead.
Funeral
Such was the effect of this hanging on a jail officer that when he was asked to identify the dead, he refused to do so. He was suspended at the same place. A junior officer did this work.
Earlier the plan was that all of them would be cremated inside the jail, but then this idea had to be abandoned when the officials realized that the crowd standing outside could attack the jail after seeing the smoke rising from the jail.
So the back wall of the jail was broken. A truck was brought inside the jail by the same route and those dead bodies were dumped on it in a very degrading manner.
Earlier it was decided that his last rites would be performed on the banks of Ravi, but the water in Ravi was very less, so it was decided to burn the dead bodies on the banks of Sutlej.
Notice in Lahore
His body was brought to the banks of the Sutlej near Ferozepur. By then it was 10 o'clock in the night. Meanwhile, Deputy Superintendent of Police Kasoor Sudarshan Singh called Jagdish Aschraj, a priest from Kasoor village.
They had just been set on fire that people came to know about it. As soon as the British soldiers saw people coming toward them, they left the dead bodies there and ran towards their vehicles. Throughout the night the people of the village kept guard around those dead bodies.
The next day around noon, notices were posted in several areas of Lahore with the signature of the district magistrate that Bhagat Singh, Sukhdev, and Rajguru were cremated in Hindu and Sikh rituals on the banks of the Sutlej.
There was a strong reaction from the people to this news and people said that far from performing their last rites, they were not even burnt completely. The District Magistrate denied this but no one believed him.
Bhagat Singh's family
In honor of these three, a three-mile-long mourning procession started from the Nila Gumbad. The men wore black bands on their arms in protest and the women wore black saris.
Almost everyone had black flags in their hands. Passing through the mall in Lahore, the procession stopped in the middle of Anarkali Bazaar.
Suddenly there was silence in the whole crowd when it was announced that the family of Bhagat Singh had reached there from Ferozepur with the remaining remains of the three martyrs.
As their bodies reached there in three coffins covered with flowers, the crowd became emotional. People could not hold back their tears.
British Empire
At the same time, Maulana Zafar Ali, the editor of a famous newspaper, read a poem whose bottom line was, 'How the half-burnt bodies of these martyrs were left on the ground under the open sky.'
On the other hand, Warden Charat Singh reached his room with slow steps and wept bitterly. In his career spanning 30 years, he had seen hundreds of executions, but no one embraced death as bravely as Bhagat Singh and his two comrades.
No one had any idea that after 16 years his martyrdom would prove to be a reason for the end of the British Empire in India and all British soldiers from the land of India would be gone forever.
(This article is based on material published in Malvinder Singh Wadaich's book 'Eternal Rebel', Chamanlal's 'Bhagat Singh Documents' and Kuldeep Nayar's book 'Without Fear'. Originally published for the first time in 2017.)