California is probably the only place outside India where a spiritual site is claimed to have kept a part of the ashes of Mahatma Gandhi ashes with him.
Gandhi World Peace Memorial is located just a few times away from Hollywood. It was built by Paramahansa Yogananda in the year 1950. It is situated amidst lush green gardens and waterfalls overlooking the sea.
And here is an ancient stone sarcophagus from China that allegedly contains the ashes of Mahatma Gandhi in a brass and silver box.
After Mahatma Gandhi's funeral in 1948, his ashes were divided into more than 20 parts and sent across India so that people across the country could mourn his death. Parts of the ashes were also sent outside the country.
There was a lot of demand for the ashes of Bapu – Tushar Gandhi
Mahatma Gandhi's great-grandson Tushar Gandhi says, "Bapu's ashes were in great demand."
Let us tell you that Mahatma Gandhi is also fondly called 'Bapu', in August 1947, just a few months after India got independence, he was assassinated.
Tushar says that he had heard about 20 years ago that Mahatma Gandhi's ashes were being kept at the Lake Shrine. Tusshar had contacted him but never got any response.
Tushar says, "Keeping him goes against Bapu's wish because he (Mahatma Gandhi) once said that when he is no more, his ashes should not be kept, but should be disposed of."
But now Ritanand, one of the sages who run this lake shrine, says, "We will not reverse the things established by our guru."
He further says that these ashes were a gift to Yogananda and those who are worried about the questions related to their existence, they get peace from it.
Ritanand says that he is aware that the family members of Mahatma Gandhi have requested for the ashes to be returned or disposed of in the past.
He says that he has never seen the box containing the ashes but remembers a video in which Yogananda places it in a coffin.
Apart from this, there is no other evidence that Mahatma Gandhi's ashes are kept in a box in the Shrine.
The ashes are believed to have come from Pune-based publisher and journalist as well as Yogananda's friend VM Naulay.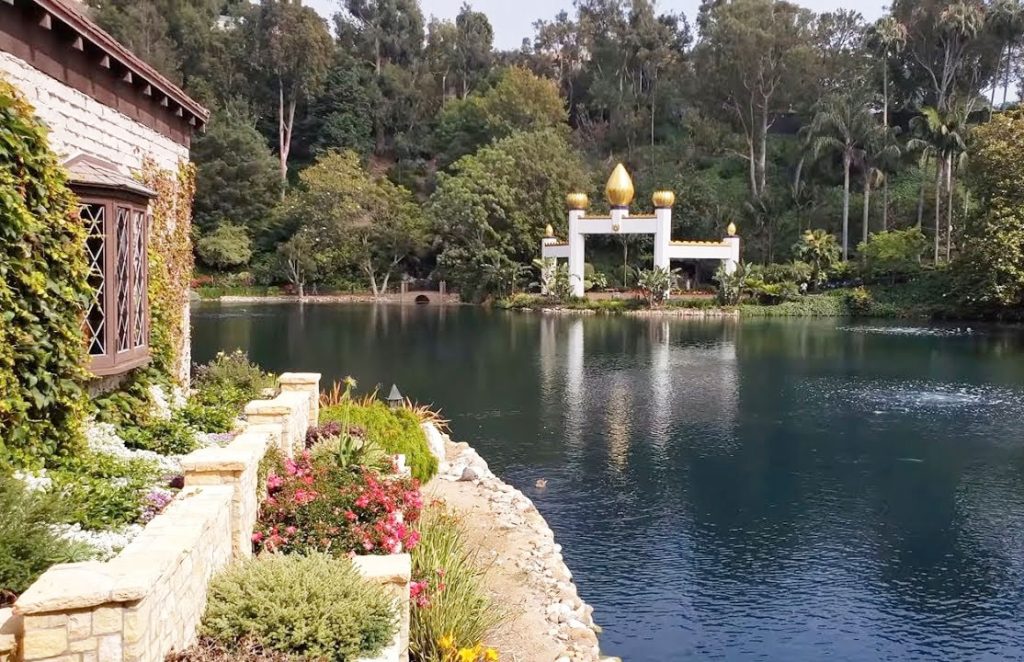 Paramhansa Yogananda and Mahatma Gandhi
Paramhansa Yogananda's initial name was Mukund Lal Ghosh who was born in Uttar Pradesh, later he moved to America and started Lake Shrine here.
In his autobiography, there is a mention of Mahatma Gandhi's ashram located in Wardha, Maharashtra. This brief visit was done in the year 1935. It is said that he met the leader (Mahatma Gandhi) and even showed him and other people thereby doing yoga in the ashram.
He has described Mahatma Gandhi as "a little 100-pound saint from whom physical, mental and spiritual health radiates".
But the autobiography does not tell how VM Naulay claimed Gandhi's ashes. It appears in Yogananda's autobiography by VM Naulay, "Concerning Gandhi's ashes, I can say that they are immersed in all the important rivers and seas, nothing is given outside India. Except for the ashes of the ashes that I have sent you.
This cannot be true – Tushar Gandhi
Tushar Gandhi says that this cannot be true.
He further says, "Some of Bapu's ashes were immersed in South Africa only in 1948. Whether he was sent there officially or someone took him with him, we don't know.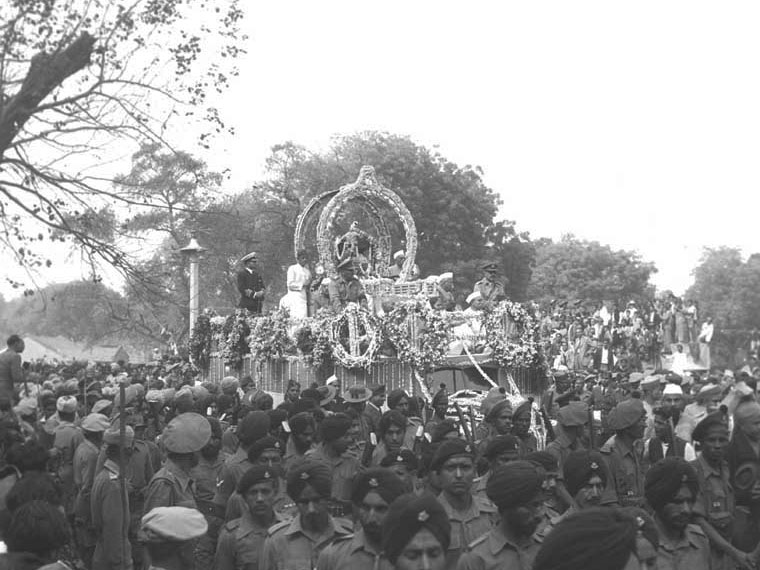 Tushar says, "I do not know who collected and sent the ashes for Paramahansa Yogananda. A committee consisting of cabinet members and eminent Gandhians of the time was in charge (to distribute the ashes)."
After the funeral of Mahatma Gandhi, most of the ashes were immersed in Allahabad. In Allahabad there is the holy river Ganges and there is a confluence. Many members of the family shed the ashes in the Ganges, it is believed that the soul gets salvation by shedding the ashes in the holy river.
Mahatma Gandhi was a devout Hindu, he wanted his ashes to be flown like this.
But not all parts of the ashes were flushed. Later parts of the bones were taken to many places.
In the year 2019, the news of the theft of the ashes of Mahatma Gandhi came to light in Madhya Pradesh, India.
Tushar Gandhi says that some part of the bone remains were also brought to South Africa about a decade ago. "My relatives immersed him in Durban."
He says that earlier, the Gandhi family also received some part of the ashes in a museum. This was given by an Indian businessman, whose father knew Mahatma Gandhi. These bone remains were immersed in Mumbai in the year 2008.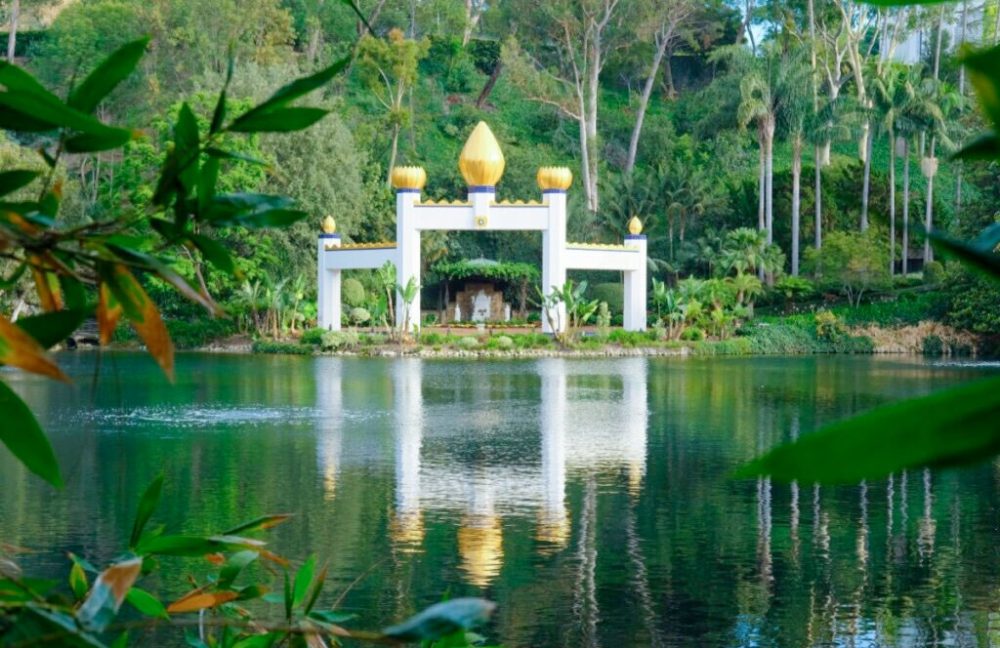 Tushar Gandhi came to know through a press report that an urn full of Mahatma Gandhi's ashes was kept in a bank locker in Odisha in the name of a former bureaucrat. These bone remains were immersed in the Triveni Sangam in the year 1997.
Aga Khan Palace has the Mahatma Gandhi ashes
The last part of the ashes of Mahatma Gandhi is in the Aga Khan Palace, Pune. It is placed in a marble structure next to the tomb of his wife Kasturba. Kasturba Gandhi was cremated on the palace premises itself.
Tushar Gandhi says that he understands the reasons why some people wish to keep the remains of the ashes.
He goes on to say, "When I immersed the ashes in Triveni Sangam (in 1997), there was a desire to keep the brass urn. But then I thought – I will definitely keep it carefully, but at some point later What will happen if I don't take proper care of it? That's why I donated it to the National Gandhi Museum in Delhi."
Everyone has the right to pay respect to Mahatma Gandhi and Tushar Gandhi respects it. They also believe that Lake Shrine preserves the ashes. But he says that if it is ever defiled, the family will be hurt. He says in the end "Therefore, I request that the bone remains should be disposed of with respect."