Amsterdam, the capital city of the Netherlands, is a world-renowned destination that seamlessly blends its rich historical heritage with a modern and progressive ambiance and Amsterdam tourism. With its picturesque canals, iconic architecture, cultural diversity, and liberal atmosphere, Amsterdam offers a unique and captivating experience for tourists from all corners of the globe. In this article, we will delve into the fascinating Amsterdam Tourism, exploring its historical landmarks, cultural treasures, vibrant nightlife, and the distinctive Dutch way of life.
Historical Significance, Landmarks and Amsterdam Tourism
Amsterdam boasts a fascinating history that dates back to the 13th century when it was founded as a fishing village. Over the centuries, it grew into a thriving trading hub, and remnants of its glorious past can still be witnessed today. The city's historical significance is best exemplified by its UNESCO-listed Canal Ring, a network of concentric canals lined with elegant 17th-century buildings, providing a stunning backdrop for leisurely walks or boat tours.
Visitors can explore iconic landmarks such as the Anne Frank House, which offers a poignant glimpse into the life of the famous diarist during World War II. The Royal Palace, with its opulent interiors and grand architecture, is another must-visit site. Additionally, the Rijksmuseum, housing an extensive collection of Dutch art, including masterpieces by Rembrandt and Vermeer, offers an enriching cultural experience.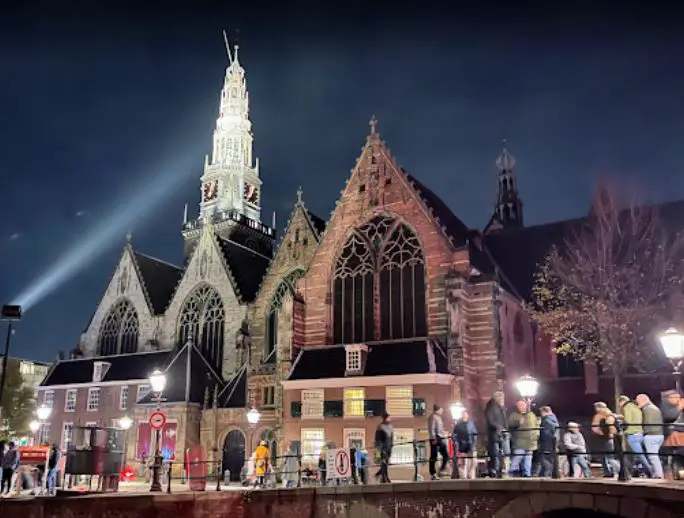 Cultural Experiences and Museums
Amsterdam's cultural scene is incredibly diverse, catering to all tastes and interests. The city boasts an impressive array of world-class museums that showcase various art movements, historical artifacts, and innovative exhibitions. The Van Gogh Museum is a true gem, housing the largest collection of Vincent van Gogh's works in the world. Visitors can admire the artist's vibrant masterpieces and gain insight into his life and artistic journey. For history enthusiasts, the Amsterdam Museum provides a comprehensive overview of the city's past, from its humble beginnings to its present-day cosmopolitan character. The Rembrandt House Museum, located in the artist's former residence, offers a glimpse into his personal life and artistic process.
Beyond museums, Amsterdam's cultural richness extends to its vibrant neighborhoods and diverse communities. The Jordaan district, known for its charming streets and cozy cafés, is a hub for artists and artisans, offering a bohemian atmosphere that captures the city's creative spirit. The multicultural neighborhood of De Pijp entices visitors with its bustling market, ethnic eateries, and hip boutiques. The NDSM Wharf, a former shipyard turned creative hub, hosts festivals, art installations, and innovative events, showcasing Amsterdam's avant-garde cultural scene.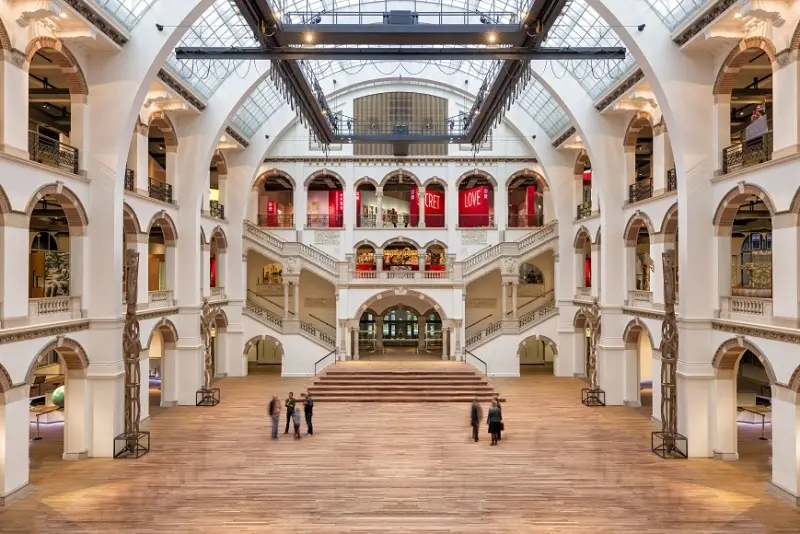 Canal Cruises and Bicycling Culture in Amsterdam Tourism
Exploring Amsterdam's iconic canals is an essential part of any visit to the city. Canal cruises allow tourists to soak in the beauty of the waterways, gliding past historic buildings, picturesque bridges, and charming houseboats. The city's unique architecture and urban planning, which integrate the canals into the fabric of daily life, create a postcard-worthy scenery at every turn.
Amsterdam's bicycling culture is legendary, and renting a bike is a fantastic way to immerse oneself in the local lifestyle. With an extensive network of bike paths and a city designed to accommodate cyclists, pedaling through Amsterdam's streets allows visitors to experience the city like a local. Exploring Vondelpark, the city's largest green space, or cycling along the Amstel River offers a refreshing escape from the urban bustle.
Vibrant Nightlife and Festivals
Amsterdam comes alive at night, offering a vibrant nightlife scene that caters to every taste. The city's famous Red Light District, with its neon-lit streets and bustling clubs, is a magnet for partygoers seeking entertainment. For live music enthusiasts, the city boasts numerous venues that host a variety of genres, from intimate jazz bars to large concert halls. The Paradiso and Melkweg are renowned for their eclectic lineups and have played a significant role in the music scene for decades.
Throughout the year, Amsterdam hosts a multitude of festivals that celebrate music, arts, and cultural diversity. King's Day, held on April 27th, transforms the city into a massive outdoor party, with locals and tourists dressed in orange, enjoying live performances and vibrant street markets. The Amsterdam Dance Event, a globally acclaimed electronic music festival, attracts thousands of music lovers and industry professionals to the city which contributes in Amsterdam Tourism.
Amsterdam tourism scene is a tapestry of historical marvels, cultural treasures, scenic canals, and an inclusive atmosphere that embraces diversity. The city's unique blend of old-world charm and contemporary vibrancy offers a captivating experience for visitors seeking a multifaceted destination. From immersing oneself in the city's rich history through its museums and landmarks to embracing the local way of life by exploring its canals and biking culture, Amsterdam offers a wealth of opportunities to discover and enjoy.
Whether wandering through its picturesque streets, admiring world-class art, savoring Dutch cuisine, or joining in lively festivities, Amsterdam invites travelers to embark on a remarkable journey filled with beauty, culture, and unforgettable memories. As one of Europe's most beloved destinations, the allure of Amsterdam continues to captivate visitors from around the world, leaving an indelible mark on their hearts and minds.