South Korea, a captivating country located in East Asia, offers a rich tapestry of tourism experiences and a vibrant culture deeply rooted in tradition. From bustling cities to serene countryside, ancient palaces to modern skyscrapers, and timeless customs to cutting-edge technology, South Korea is a land of contrasts that has something to offer every traveler. From the vibrant streets of Seoul to the peaceful temples of Gyeongju, South Korea promises an unforgettable experience that combines tradition, innovation, and natural splendor.
In this article, we will embark on a virtual journey through the enchanting tourism and culture of South Korea, exploring its historical landmarks, natural wonders, traditional arts, culinary delights, and the warmth of its people.
Historical and Cultural Landmarks of South Korea
Gyeongbokgung Palace of South Korea
Located in Seoul, Gyeongbokgung Palace is a majestic symbol of South Korea's rich history. Visitors can explore its grand halls, beautiful gardens, and witness the Changing of the Guard ceremony, which showcases traditional attire and rituals.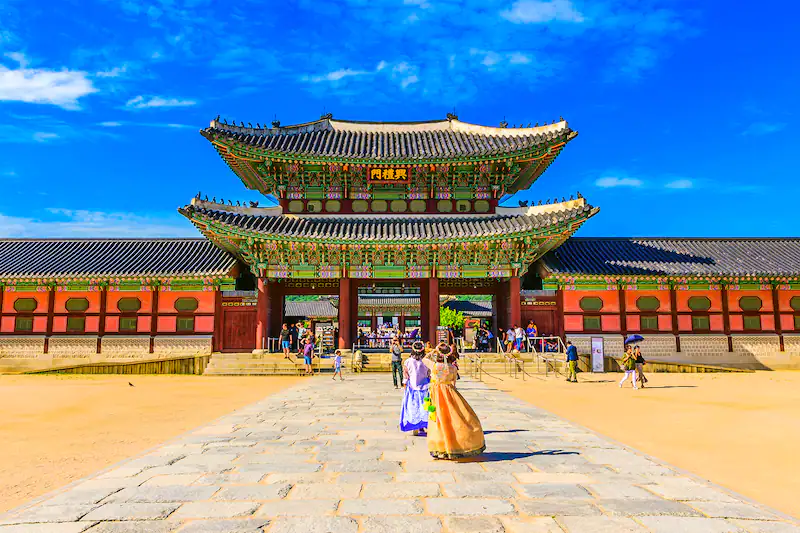 Bulguksa Temple
Situated in Gyeongju, Bulguksa Temple is a UNESCO World Heritage site and a significant Buddhist temple. Known for its architectural beauty and serene surroundings, it offers a glimpse into the country's spiritual traditions.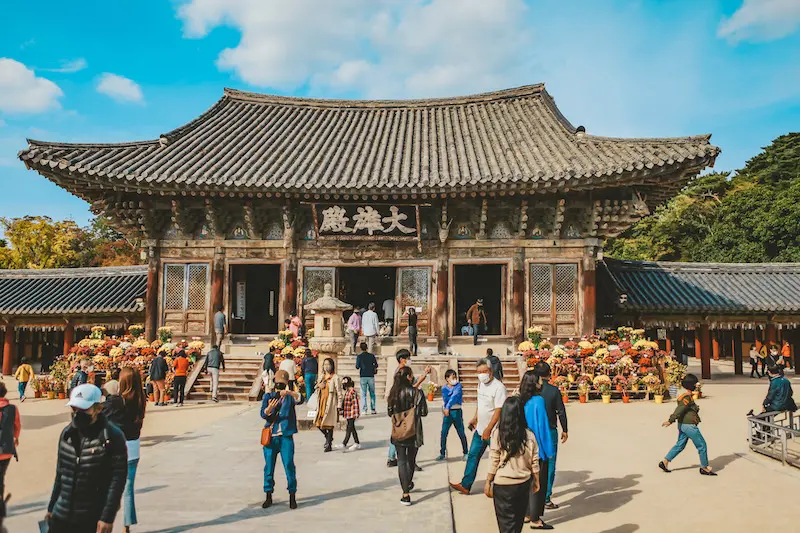 Changdeokgung Palace and Secret Garden
This UNESCO-listed palace in Seoul is renowned for its stunning architecture and exquisite Secret Garden. A guided tour through the palace complex and a stroll in the serene garden provide insights into the royal heritage of South Korea.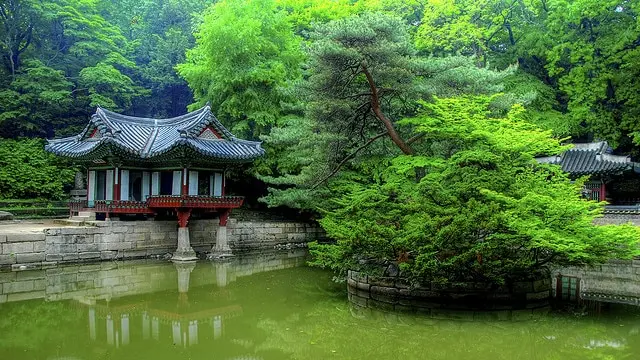 Jeonju Hanok Village
Located in Jeonju, this traditional village showcases well-preserved hanok houses, traditional crafts, and delicious local cuisine. It offers visitors a chance to step back in time and experience the authentic charm of old Korea.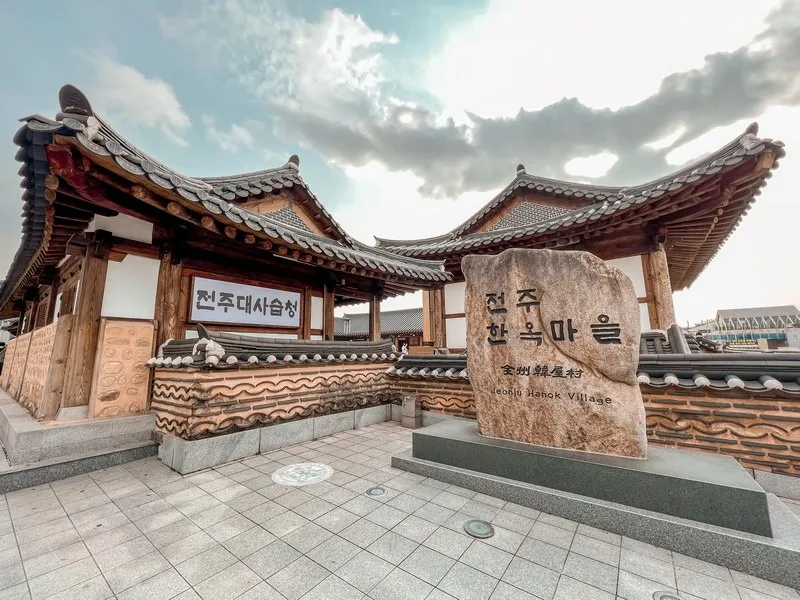 Natural Splendor and Outdoor Activities
Seoraksan National Park
This breathtaking national park in Gangwon Province is renowned for its dramatic peaks, lush forests, and vibrant autumn foliage. Hiking trails, picturesque waterfalls, and serene temples make it a paradise for nature lovers and outdoor enthusiasts.
Jeju Island
A UNESCO World Natural Heritage site, Jeju Island is a paradise of stunning landscapes, including volcanic craters, beautiful beaches, and lush countryside. Visitors can explore attractions like Seongsan Ilchulbong Peak, Hallasan National Park, and the mesmerizing Jeongbang Waterfall.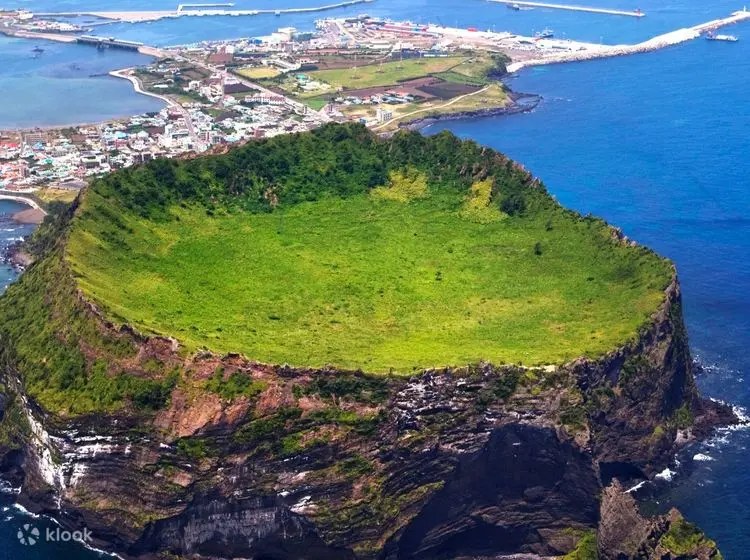 Nami Island
Located near Seoul, Nami Island is a picturesque island known for its tree-lined paths, scenic gardens, and tranquil ambiance. Visitors can enjoy leisurely walks, rent bicycles, and appreciate the beauty that inspired famous Korean dramas.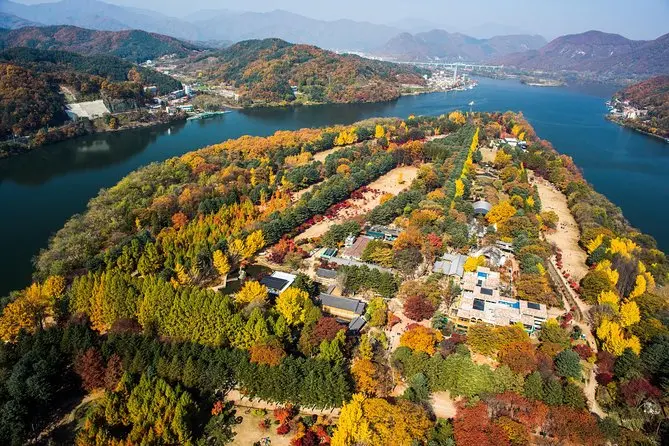 Traditional Arts, Cultural Experiences and Culinary Delights of South Korea
Hanbok Experience
Hanbok, the traditional Korean attire, represents the elegance and beauty of Korean culture. Visitors can rent and wear hanbok while exploring historical sites, such as palaces, and immerse themselves in the rich traditions of the past.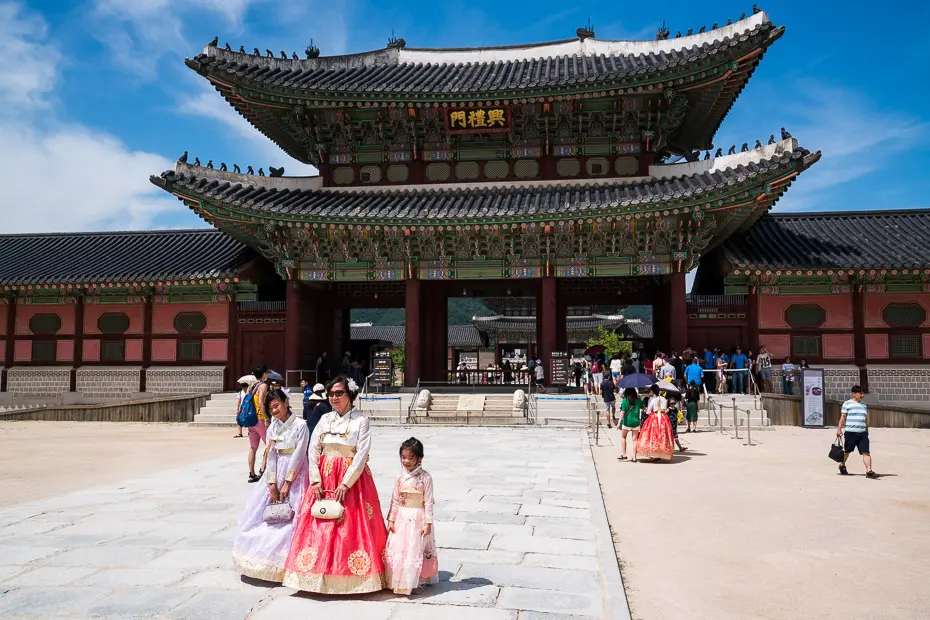 Traditional Tea Ceremonies
Tea has a significant place in Korean culture, and participating in a traditional tea ceremony offers a serene and mindful experience. Visitors can savor different varieties of tea while learning about the art and rituals associated with this ancient practice.
Korean Folk Village
Located in Yongin, the Korean Folk Village provides an immersive experience into traditional Korean rural life. Visitors can witness traditional performances, observe traditional artisans at work, and learn about traditional customs and rituals.
Hallyu (Korean Wave) Experience
South Korea's pop culture, known as Hallyu, has gained global popularity. Visitors can explore K-pop music, visit entertainment districts like Gangnam, and engage in experiences related to Korean dramas, fashion, and beauty trends.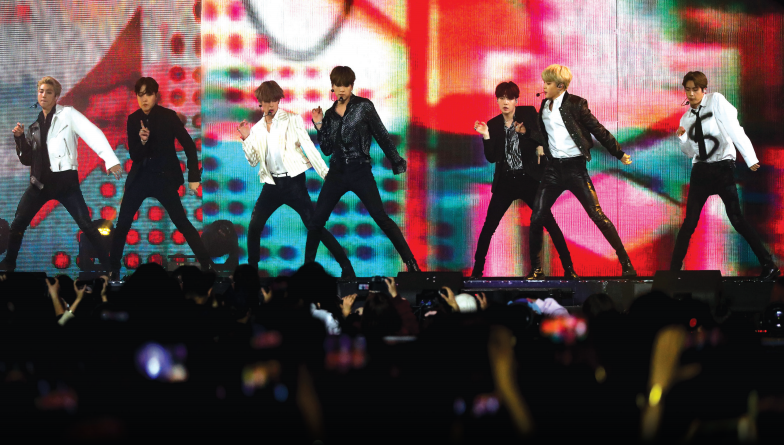 Korean BBQ
Korean BBQ is a culinary delight where diners can grill marinated meat, such as bulgogi (thinly sliced beef) or samgyeopsal (pork belly), at their tables. Accompanied by an array of side dishes (banchan) and flavorful sauces, it offers a memorable dining experience.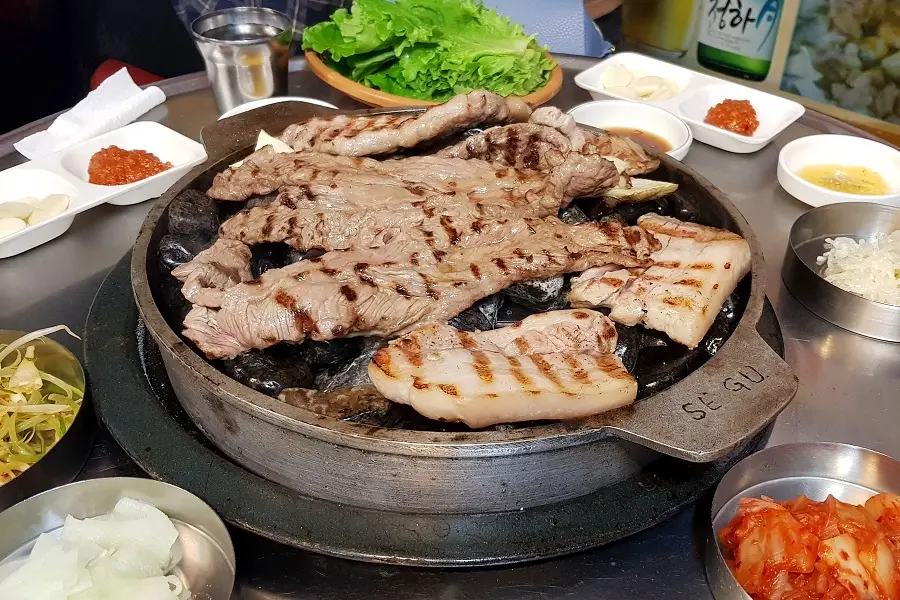 Bibimbap
Bibimbap, a signature Korean dish, is a vibrant bowl of rice topped with various vegetables, meat, and a spicy sauce. Mixing the ingredients together creates a harmonious blend of flavors and textures.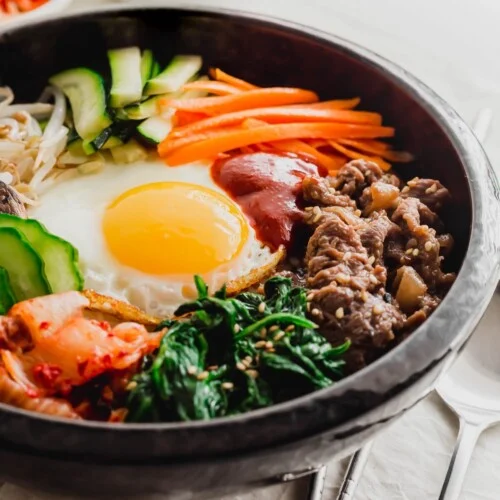 Street Food
South Korea's street food scene is a culinary adventure in itself. From tteokbokki (spicy rice cakes) and hotteok (sweet pancakes) to gimbap (seaweed rice rolls) and mandu (dumplings), the streets are filled with delectable treats to tantalize the taste buds.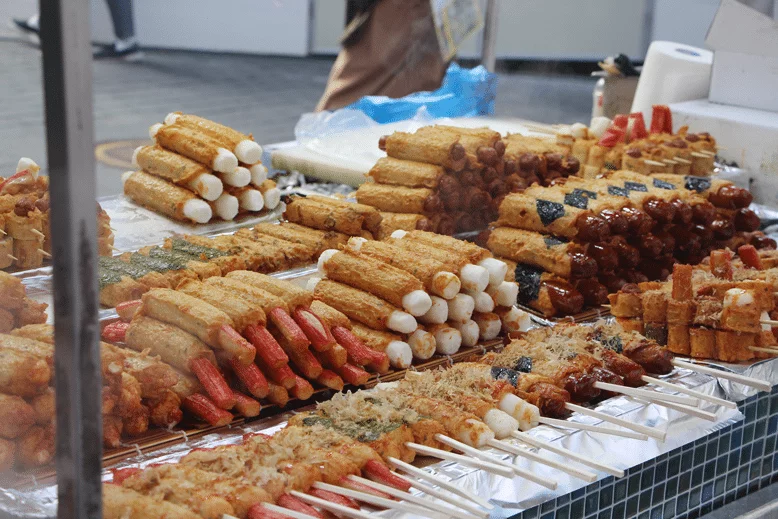 Makgeolli and Soju
Makgeolli, a traditional rice wine, and Soju, a distilled beverage, are popular traditional alcoholic drinks in South Korea. Visitors can experience the unique flavors of these beverages and the social customs associated with drinking in Korean culture.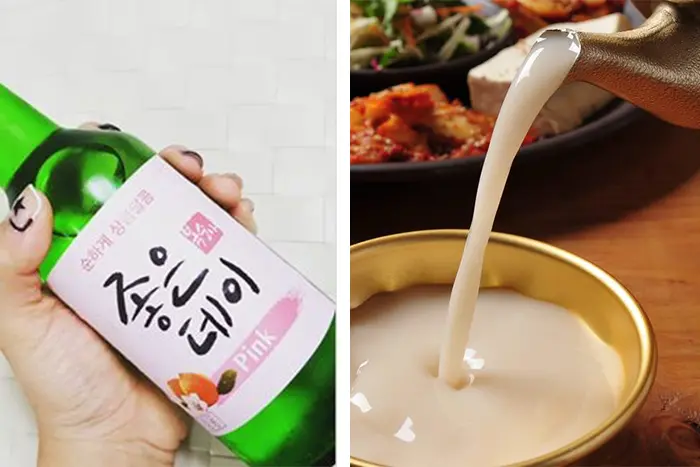 South Korea's tourism and culture offer a captivating journey into a world that seamlessly blends tradition and modernity. From exploring historical landmarks and immersing oneself in traditional arts to indulging in culinary delights and experiencing the natural beauty of the country, South Korea promises a memorable adventure. With its warm and welcoming people, vibrant cities, and breathtaking landscapes, this enchanting destination invites travelers to discover the magic of its tourism and culture. So, pack your bags and embark on a journey to South Korea, where ancient traditions, technological innovations, and natural splendor combine to create a truly unforgettable experience.