Manchurian is a popular Indo-Chinese dish that consists of deep-fried vegetables or meat balls in a spicy, tangy gravy. Moreover, it is a favorite dish among many and is commonly served in Indian restaurants and street food stalls.
Here is a simple Manchurian recipe that you can easily make at home.
Ingredients for making balls:
For the Manchurian balls:
1 cup finely chopped cabbage
1 cup grated carrots
1 cup chopped bell peppers
1 cup chopped onions
1 cup all-purpose flour
1/2 cup cornstarch
2 tablespoons soy sauce
2 tablespoons ginger-garlic paste
1 tablespoon red chili powder
Salt to taste
Oil for deep frying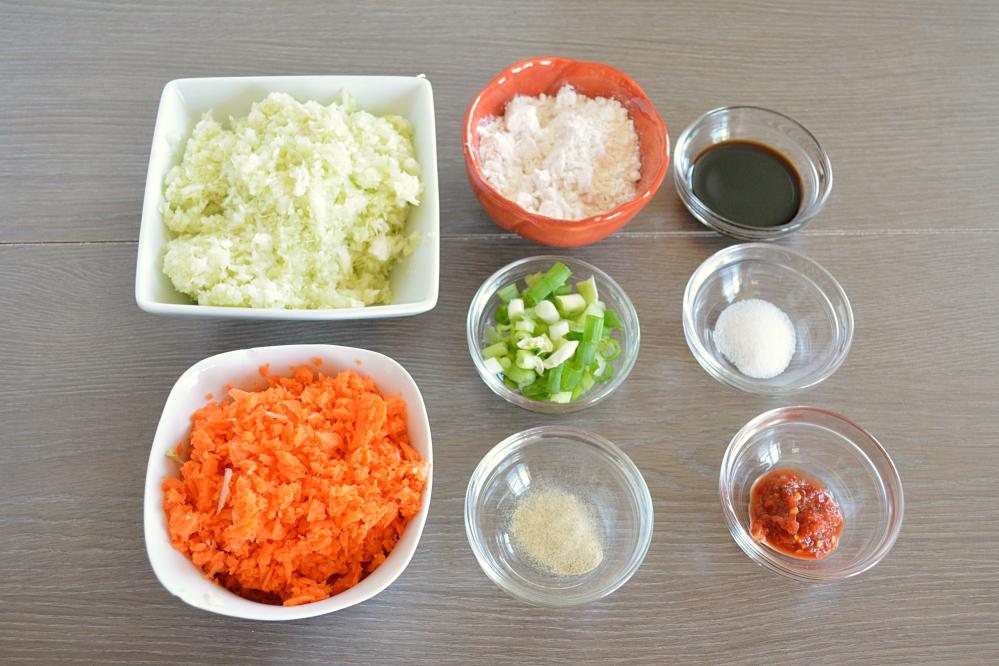 For the Manchurian gravy:
2 tablespoons oil
1 tablespoon finely chopped garlic
1 tablespoon finely chopped ginger
1 cup chopped onions
1/2 cup chopped bell peppers
2 tablespoons soy sauce
2 tablespoons tomato ketchup
1 tablespoon red chili powder
1 tablespoon cornstarch mixed in 1/2 cup water
Salt to taste
2 cups water
Chopped spring onions for garnish
Instructions:
In a large mixing bowl, combine the chopped cabbage, grated carrots, chopped bell peppers, and chopped onions.
Add the all-purpose flour, cornstarch, soy sauce, ginger-garlic paste, red chili powder, and salt to the mixing bowl.
Mix all the ingredients well to form a dough-like consistency.
Make small balls out of the dough and keep them aside.
Heat oil in a deep frying pan and deep fry the Manchurian balls until they turn golden brown.
Remove the fried Manchurian balls from the oil and also keep them on a paper towel to remove excess oil.
In another pan, heat oil and add finely chopped garlic and ginger. Also, sauté for a few seconds.
Add the chopped onions and bell peppers and sauté until they turn translucent.
Add the soy sauce, tomato ketchup, red chili powder, and salt also to the pan and mix well.
Add the cornstarch-water mixture to the pan and stir well until the mixture thickens.
Add 2 cups of water to the pan and stir well.
Bring the mixture to a boil and add the fried Manchurian balls to the pan.
Also, mix well and let it cook for 2-3 minutes.
In addition, garnish with chopped spring onions and serve hot with steamed rice or noodles.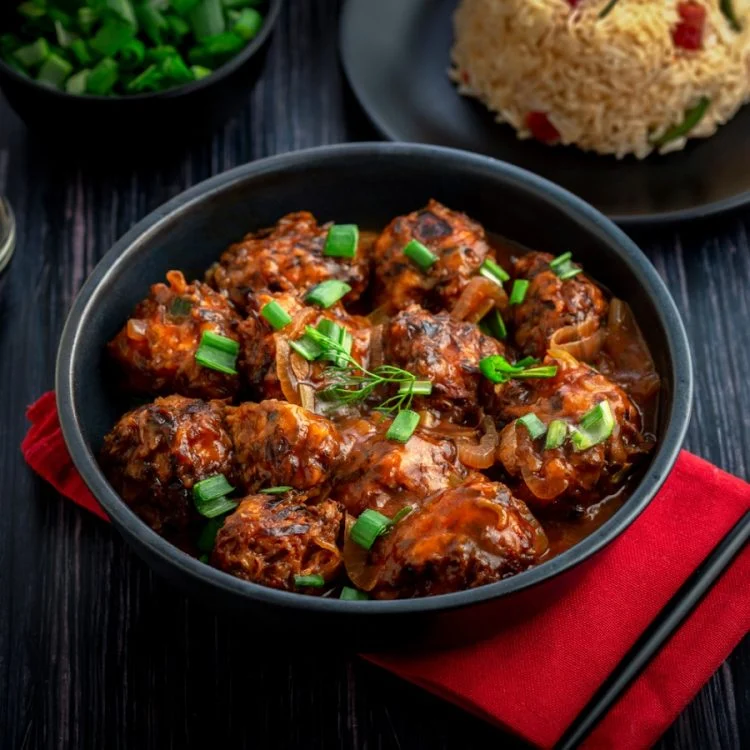 Tips:
You can also add any vegetables of your choice to the Manchurian balls.
If the mixture is too dry, you can also add a little water to it.
Be careful while deep frying the Manchurian balls as they tend to break if not handled properly.
However, adjust the spice levels according to your taste.
Conclusion:
In addition, manchurian is a delicious dish that can be made easily at home with a few simple ingredients. However, this recipe is perfect for those who love spicy and tangy food. Moreover, you can serve it as an appetizer or as a main course with rice or noodles. Also, try this recipe at home and enjoy the flavors of Indo-Chinese cuisine.