Many times we forget about the rest of the parts while paying attention to the face and hair. The result is that the dead skin increases a lot in them. In such a situation, pay attention to the cleanliness of the back while taking a bath and use expert skin care tips. If not more than at least once a week, we can clean the back properly.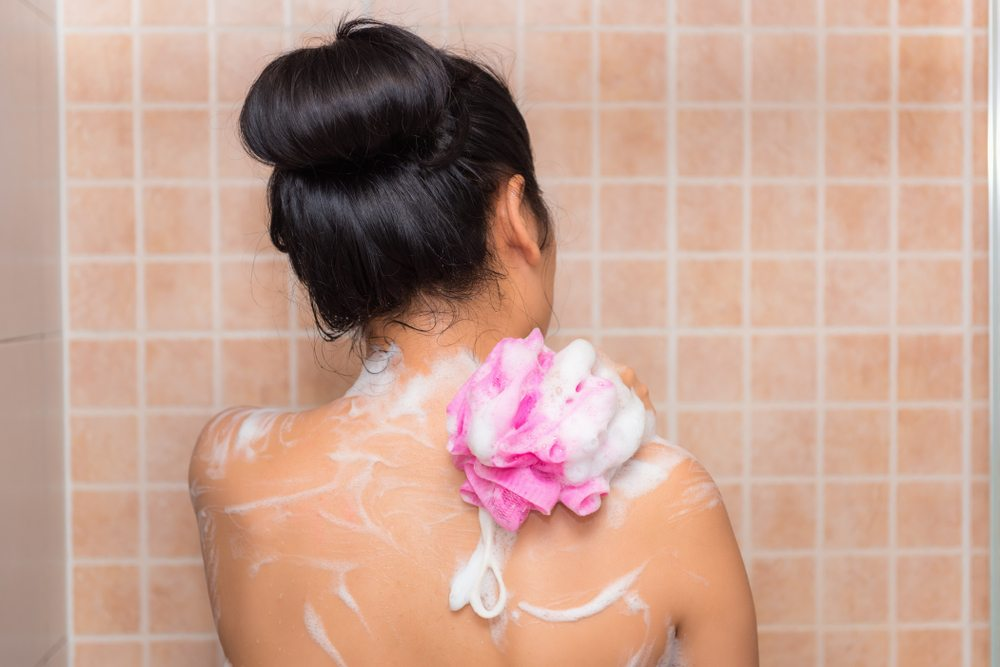 To produce new skin cells, it is essential to remove all of the dead skin cells from the body. If you don't, a buildup may occur, causing skin issues including blocked pores and too much oil. A thorough scrub clears the skin of the layer of dead skin cells blocking it and reveals fresh skin cells. While we do clean our hands, faces, bellies, legs, and feet, we frequently forget to clean areas that are difficult to access, such as our back. This area of the body looks drab and dusty if it is not cleaned. Cleaning the back by ourselves is difficult, though, as it is difficult to reach the sides and the center with only our hands. Here are some cleaning techniques for your back.
Two-Sided Scrubbing Pad (skincare)
The two-sided scrubbing pad has a long, flat surface for exfoliating and two handles. Scrubbing up against your back to remove all of those dead skin cells is simple. This is also something you can do at home using plain towel fabric. It only requires the handles to be stitched before usage. Just remember to clean it after every third or fourth day. To keep it germ-free, wash it in a washing machine.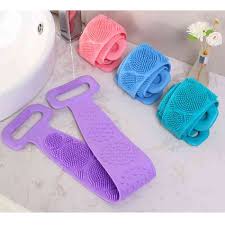 Crocheted Body Scrubber for skin care
The removal of accumulated dirt or dead skin cells from the body is wonderful with crocheted materials. Exfoliation is greatly aided by the uneven texture. You have the option of purchasing or making this at home. You only need an old crochet tablecloth that has been cut in half and has two ends sewn together. Once handles are attached, it is ready for usage. Scrub your back after adding a half spoonful of shower gel and working it into a lather.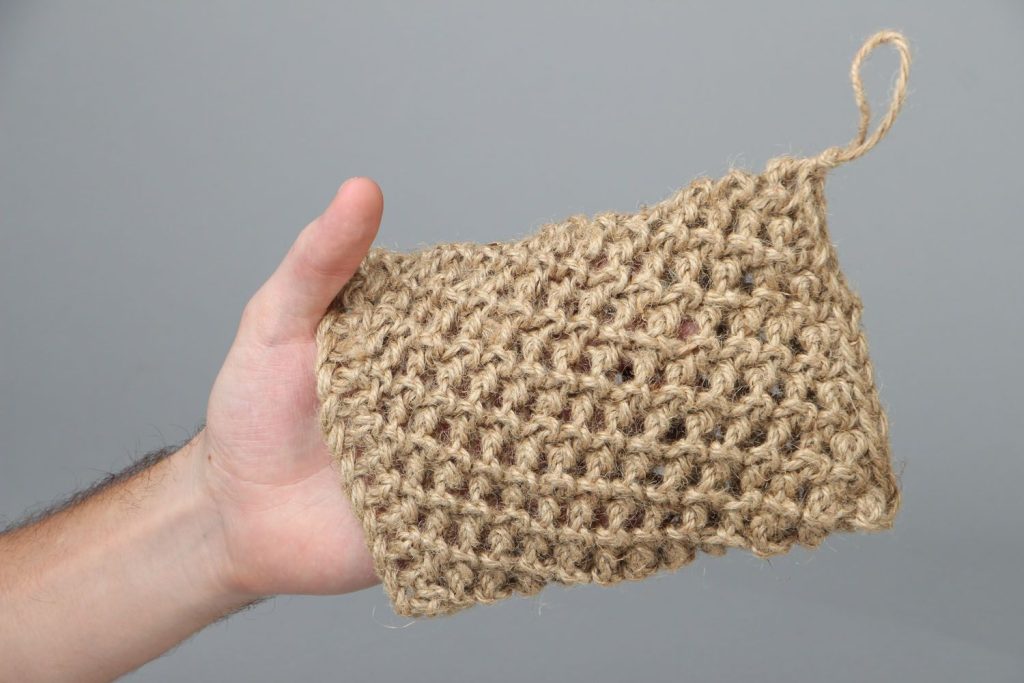 Loofah With Handle for skin care
The most well-liked and simplest instrument for removing pollutants from the rear area of the body is this one. The lengthy handle of this loofah is of design to reach all the nooks and crannies of your back that the hand alone cannot. There are several varieties of handle loofahs on the market. It is preferable to spend your money on one that has a loofah replacement option. so that after the first loofah becomes excessively soft, you can utilise the handle with a different loofah that you bring.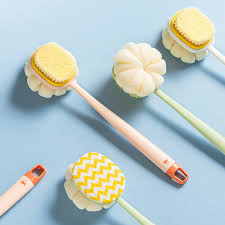 Skin Care Tips-to make your back shine while sitting at home.
Massage your back with almond, mustard, or olive oil once a week. Ubtan increases blood flow, so apply ubtan made by mixing gram flour, turmeric, and milk on the back. Rub it off after drying, this will keep the back clean, shiny, and healthy. Be sure to apply sunscreen on the back as well, otherwise, the back can also become a victim of sunburn.
After bathing every day, apply moisturizer on the back, so that the moisture remains in the skin.
If there are spots on the back, then you can take back the polishing treatment from the beauty salon. This eliminates the dead cells and makes the skin glow. If you have light hair on the back, then do waxing or bleaching. Scrub can also be effective for this. Getting a back facial before marriage is beneficial.
Do back exercises. If you want to wear a backless dress, then while doing face makeup, give a light touch of makeup on the back as well.
(Disclaimer: The information given here is based on home remedies and general information. Before adopting it, definitely take medical advice. THE MONK does not confirm this.)