Fertility is a topic of great importance for couples aspiring to start a family. While there are various factors that can influence fertility, including age and overall health, nutrition plays a vital role in optimizing reproductive health. In this article, we will explore a collection of amazing recipes designed to boost fertility in both men and women.
These recipes incorporate key nutrients, vitamins, and minerals known to support reproductive function and enhance fertility. By incorporating these delicious and nutritious recipes into your diet, you can take proactive steps towards nurturing your fertility and increasing your chances of conception.
The Importance of Nutrition for Fertility
Nutrition plays a crucial role in fertility for both men and women. A well-balanced diet rich in essential nutrients supports hormone production, reproductive organ function, and overall reproductive health. Specific nutrients such as antioxidants, omega-3 fatty acids, folate, zinc, and vitamins C and E have been linked to improved fertility outcomes. By focusing on a fertility-friendly diet, individuals can optimize their reproductive potential.
Fertility in Females:
Ovulation: Ovulation is a crucial process in female fertility. It refers to the release of a mature egg from the ovaries. Regular ovulation is necessary for conception to occur.
Hormonal Balance: Hormones play a vital role in regulating the menstrual cycle and fertility. Imbalances in hormones such as estrogen, progesterone, follicle-stimulating hormone (FSH), and luteinizing hormone (LH) can affect fertility.
Reproductive Health: Maintaining a healthy reproductive system is essential for female fertility. Factors such as proper functioning of the fallopian tubes, uterus, and cervix, as well as the absence of conditions like polycystic ovary syndrome (PCOS), endometriosis, or uterine fibroids, contribute to fertility.
Age: Female fertility declines with age. Women have a finite number of eggs, and their quality and quantity decrease over time. This decline becomes more significant after the age of 35 and can impact the chances of conception.
Lifestyle Factors: Several lifestyle factors can affect female fertility, including smoking, excessive alcohol consumption, drug use, poor nutrition, stress, and obesity. Maintaining a healthy lifestyle can positively impact fertility.
Fertility in Males:
Sperm Quality: Sperm quality, including sperm count, motility, and morphology, is crucial for male fertility. Low sperm quality can reduce the chances of fertilizing an egg.
Hormonal Balance: Hormonal balance in males, including testosterone levels, is important for reproductive function. Hormonal imbalances can affect sperm production and fertility.
Reproductive Health: Factors such as the health of the testes, presence of any genetic or anatomical abnormalities, and adequate production and release of semen influence male fertility.
Age: While men can father children throughout their lives, advanced paternal age may be associated with a slight decrease in fertility and an increased risk of certain genetic disorders in offspring.
Lifestyle Factors: Similar to females, lifestyle factors also impact male fertility. Smoking, excessive alcohol consumption, drug use, exposure to environmental toxins, obesity, poor nutrition, and stress can all affect sperm quality and fertility.
Fertility-Boosting foods for Women
Berry Blast Smoothie to boost fertility
This antioxidant-rich smoothie combines berries, spinach, Greek yogurt, and flaxseed to provide a potent mix of vitamins, minerals, and omega-3 fatty acids, supporting reproductive health and hormone balance and helps to boost fertility.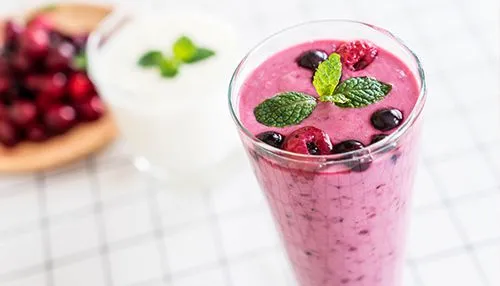 Quinoa Salad with Avocado and Pomegranate
This vibrant salad combines protein-rich quinoa with avocado, pomegranate seeds, and leafy greens. It provides a wholesome meal packed with vitamins, minerals, and healthy fats beneficial for fertility.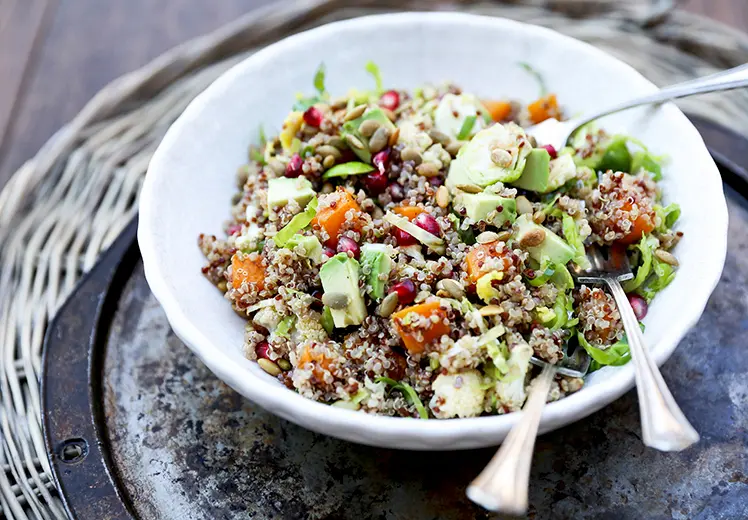 Grilled Salmon with Asparagus
This recipe features omega-3 fatty acid-rich salmon paired with asparagus, a vegetable rich in folate and vitamins A and C. It provides a nutrient-dense meal that supports hormonal balance, to boost fertility and reproductive health.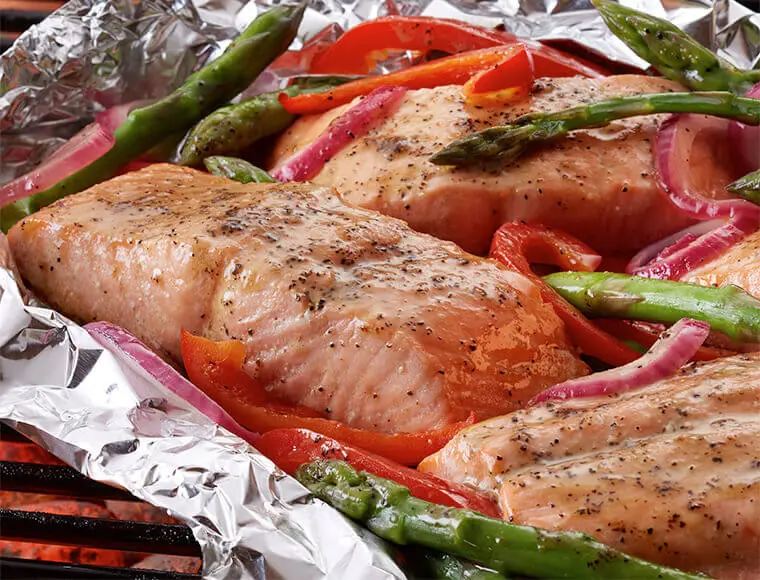 Spinach and Mushroom Omelet to boost fertility
This protein-packed omelet incorporates spinach, mushrooms, and eggs—sources of essential vitamins, minerals, and antioxidants known to boost fertility.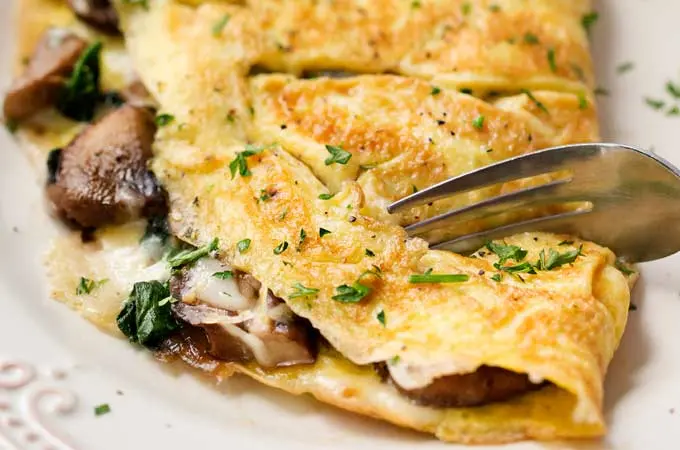 Fertility-Boosting food for Men
Walnut and Banana Overnight Oat
This recipe combines walnuts, banana, oats, and Greek yogurt, providing a wholesome mix of omega-3 fatty acids, fiber, and protein that supports male reproductive health and sperm quality.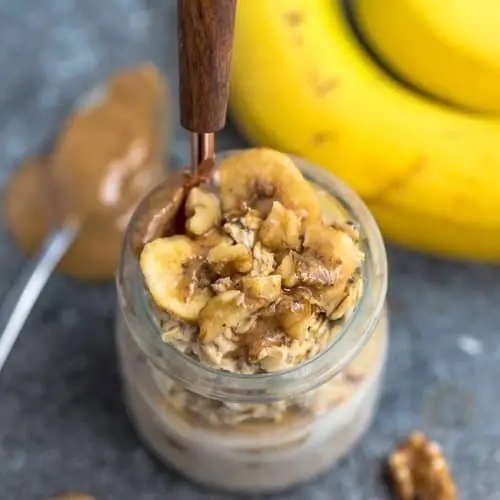 Tomato and Lentil Soup to boost fertility
This hearty soup combines tomatoes, lentils, and vegetables rich in antioxidants, fiber, and essential nutrients, which can support sperm health and overall reproductive function.
Grilled Chicken with Broccoli
This recipe combines lean chicken with broccoli, a vegetable rich in vitamin C, folate, and fiber. It provides a protein-rich meal that supports testosterone production and sperm health.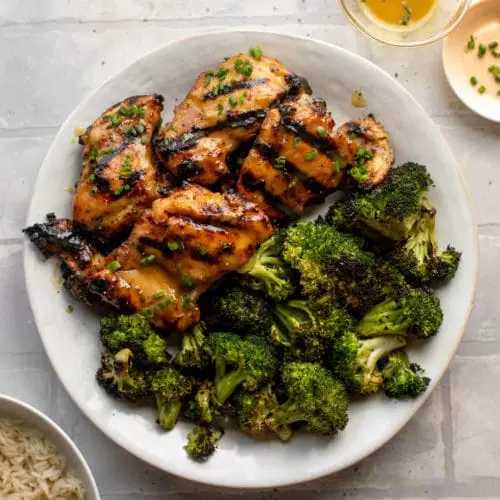 Pumpkin Seed Trail Mix to boost fertility
This snack incorporates pumpkin seeds, almonds, dried fruits, and dark chocolate. It offers a combination of antioxidants, healthy fats, and essential minerals that can support male fertility.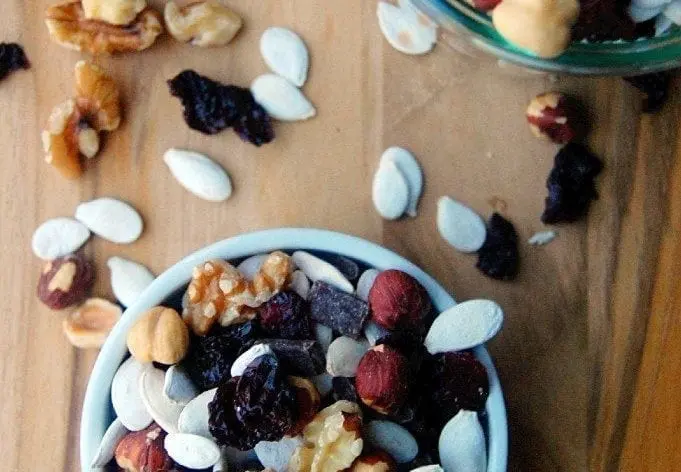 Fertility is a shared concern for couples desiring to conceive, and nutrition plays a vital role in optimizing reproductive health. By incorporating fertility-boosting recipes into your diet, individuals can provide their bodies with the necessary nutrients to support hormone balance, reproductive organ function, and overall fertility. These recipes offer a delightful and nutritious way to nourish both men and women on their journey towards parenthood. Remember, consistency and a well-rounded diet are key, so enjoy these recipes alongside a healthy lifestyle to enhance your fertility and increase the chances of conception.
(Disclaimer: The information given here is based on general information. Before adopting it, definitely take medical advice. THE MONK does not confirm this.)