In this summer vacations, if you also want to go somewhere to spend holidays with your family, then we have brought a list of some places for you.
In the summer, every person living in the cities wishes to go to such places where the summer can be avoided for a few days and the cold weather can be enjoyed…
Places which you can visit in summer vacations:
Solan – Solan is a beautiful city in Himachal Pradesh. It is also known as Mushroom City of India. The temperature here remains cool and cool even in summer. This place is perfect to escape the heat of the city and for
Auli– Auli is a Himalayan ski resort and hill station. There are many types of winter activities here in winter. It is not that you can visit this place only in winters, you can do many activities here even in summers. This place is perfect to enjoy with the family in summer vacations.

Manikaran – Manikaran is a major pilgrimage center for Sikhs. This place is not only famous for pilgrims but is also very famous among tourists and trekkers. The temperature here in summer remains between 10 to 25 degree Celsius.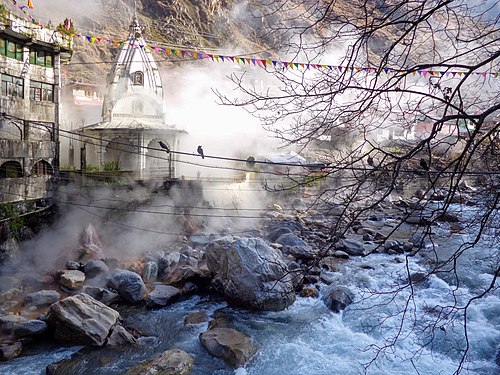 Mukteshwar: You may feel hot during the day in Mukteshwar but the weather is quite pleasant during the night. There is also a 350-year-old Mukteshwar Dham temple here where you can go for darshan with the family. Away from the crowd and pollution of the city, you can take a breath of peace at this place.
Leh: Leh is one of the most popular tourist destinations. The average temperature here during summer is 25 degree Celsius, so this place can prove to be a good option for spending holidays with family. Although the temperature here falls to zero degree Celsius at night. In such a situation, if you are going to roam here, then always take warm clothes with you, because there is no assurance of weather here.