The United States is a vast and diverse country, offering an array of travel destinations that cater to every interest and preference. From bustling cities to pristine natural wonders, historical landmarks to cultural hotspots, the U.S. has something to captivate every traveler. Whether you seek adventure, relaxation, history, or entertainment, the U.S. has it all.
This article presents a curated selection of the best travel destinations in the United States, showcasing the country's rich heritage, stunning landscapes, and vibrant cityscapes.
New York City, New York
1.1. Description:
New York City, often referred to as the "Big Apple," is a vibrant metropolis that never sleeps. It offers a multitude of attractions, including iconic landmarks, world-class museums, Broadway shows, diverse neighborhoods, and renowned culinary experiences.
1.2. Highlights:
Times Square: Experience the energy of Times Square, with its dazzling billboards, Broadway theaters, and bustling atmosphere.
Central Park: Take a leisurely stroll or bike ride through Central Park, a sprawling green oasis in the heart of Manhattan, offering serene lakes, beautiful gardens, and recreational activities.
Statue of Liberty and Ellis Island: Visit the Statue of Liberty and Ellis Island, symbolic of America's welcoming spirit and a testament to the country's immigrant heritage.
Grand Canyon, Arizona as tourist places in United States
2.1. Description:
The Grand Canyon, one of the world's most awe-inspiring natural wonders, attracts millions of visitors each year. Carved by the Colorado River over millions of years, this majestic canyon offers breathtaking panoramic views and an opportunity to explore its vast beauty through hiking, rafting, and helicopter tours.
2.2. Highlights:
South Rim: Visit the South Rim, the most accessible and popular section of the Grand Canyon, offering stunning viewpoints, hiking trails, and visitor centers.
Havasu Falls: Embark on a thrilling adventure to Havasu Falls, a series of turquoise cascades nestled within the Havasupai Indian Reservation, accessible through a scenic hike.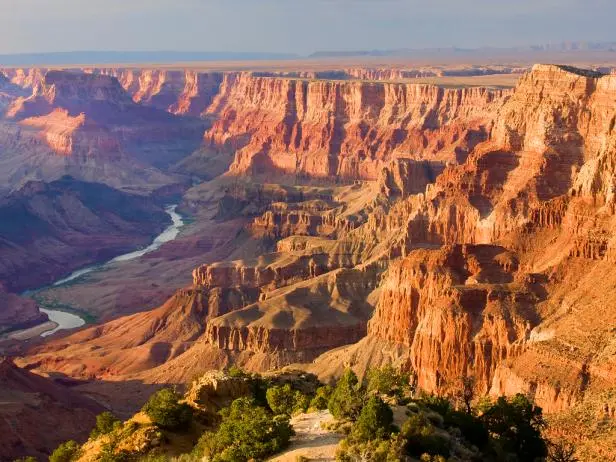 San Francisco, California
3.1. Description:
San Francisco is a culturally diverse and picturesque city known for its iconic landmarks, eclectic neighborhoods, and vibrant arts scene. The city offers a blend of natural beauty, such as the Golden Gate Bridge and Alcatraz Island, along with a thriving culinary scene and renowned museums.
3.2. Highlights:
Golden Gate Bridge: Marvel at the architectural wonder of the Golden Gate Bridge, an iconic symbol of San Francisco, and enjoy panoramic views from its pedestrian walkway or nearby viewpoints.
Fisherman's Wharf: Explore Fisherman's Wharf, a bustling waterfront district known for its fresh seafood, souvenir shops, and attractions like Pier 39, where sea lions bask in the sun.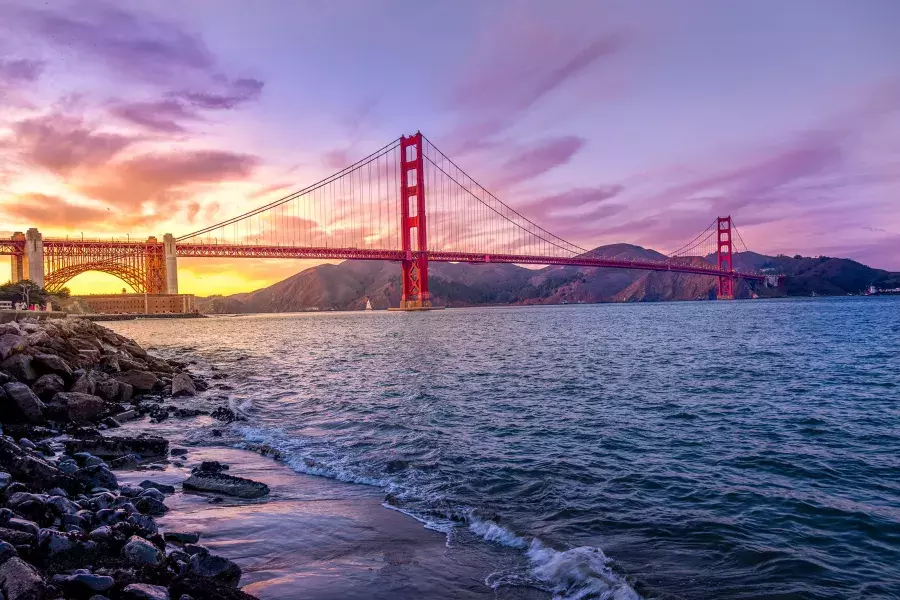 New Orleans, Louisiana as tourist places in United States
4.1. Description:
New Orleans, often referred to as the "Big Easy," is a city famous for its vibrant music scene, rich history, and distinctive Creole culture. It is renowned for its lively festivals, delicious cuisine, and unique architectural charm.
4.2. Highlights:
French Quarter: Immerse yourself in the heart of New Orleans by exploring the French Quarter, with its historic buildings, jazz clubs, lively street performances, and renowned restaurants.
Mardi Gras: Experience the world-famous Mardi Gras celebration, a colorful festival filled with parades, costumes, music, and revelry, showcasing the city's vibrant spirit.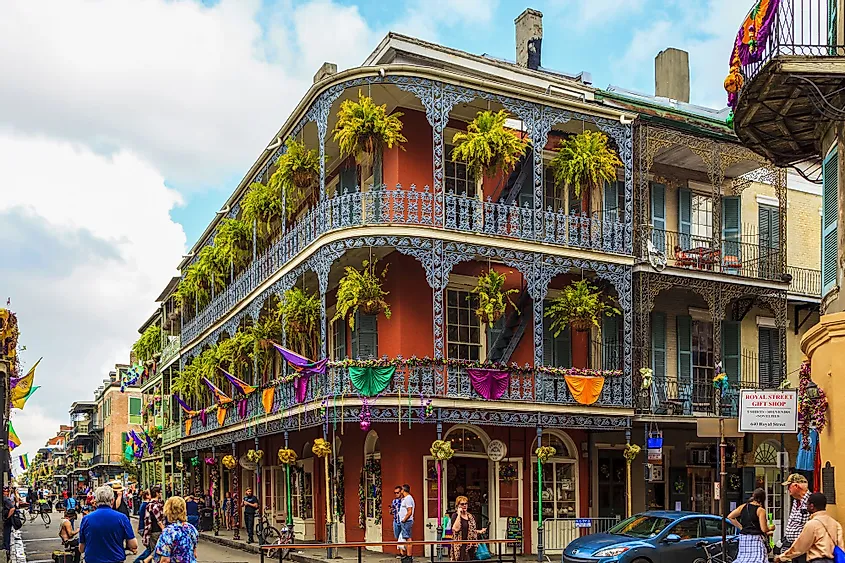 Yellowstone National Park, Wyoming, Montana, Idaho
5.1. Description:
Yellowstone National Park, the first national park in the United States, is a natural wonderland that boasts geothermal wonders, including the famous Old Faithful geyser, diverse wildlife, and breathtaking landscapes. It encompasses parts of Wyoming, Montana, and Idaho.
5.2. Highlights:
Old Faithful: Witness the eruption of the iconic Old Faithful geyser, known for its regular and impressive displays, in the Upper Geyser Basin.
Grand Canyon of the Yellowstone: Marvel at the stunning Grand Canyon of the Yellowstone, carved by the Yellowstone River, offering impressive waterfalls and scenic viewpoints.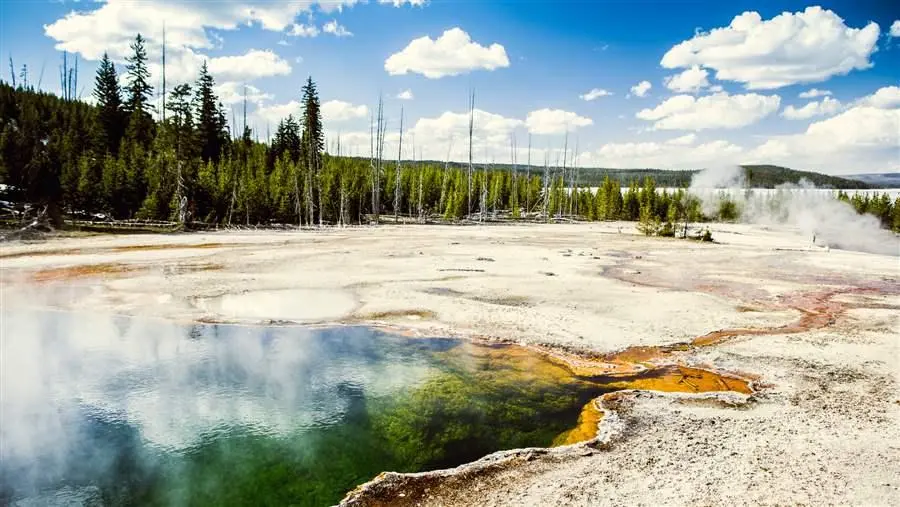 The United States offers an abundance of travel destinations that cater to a wide range of interests and preferences. From the vibrant streets of New York City to the natural wonders of the Grand Canyon, the cultural charm of New Orleans to the iconic landmarks of San Francisco, and the pristine beauty of Yellowstone National Park, the U.S. promises unforgettable experiences for travelers. Whether you're seeking cosmopolitan city adventures, natural marvels, historical sites, or cultural immersion, the diverse and captivating destinations across the United States are sure to leave you with memories to cherish.