Jallianwala Bagh, Amritsar city, date 13 April 1919, time 6 minutes before dusk
That day 15 to 25 thousand people had gathered in Jallianwala Bagh. Suddenly people heard a strange sound upstairs.
An airplane was flying low over the garden. A flag was hanging on one of its wings. They had never seen an airplane before.
Some people thought it best to move away from there as soon as they saw him.
Suddenly people heard the sound of heavy boots from the backstage and in seconds 50 soldiers appeared from the narrow passage of Jallianwala Bagh and started spreading on both sides making a 'formation' of two.
A part of the crowd shouted, "Aa gaye, aa gaye." He got up to go out of there. Then a voice came, "Sit down, sit down. The bullet won't work."
Firing without warning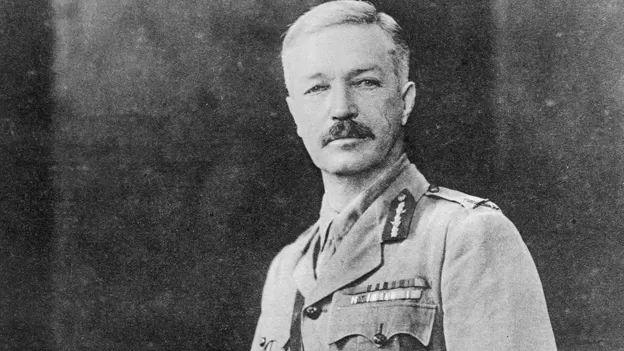 At that moment Brigadier General Reginald Dyer shouted, "Gurkhaz right, 59 left."
Half of the 25 Gorkha and 25 Baloch soldiers took 'position' by sitting and the other half by standing. Without missing a second, Dyer ordered, 'Fire.'
The soldiers took aim and started firing without any warning. People started falling dead and injured all around.
The soldiers sitting on their knees were selectively aiming. None of his bullets were going to waste.
Dyer ordered them to 're-load' their guns and fire in the direction where the crowd was the most.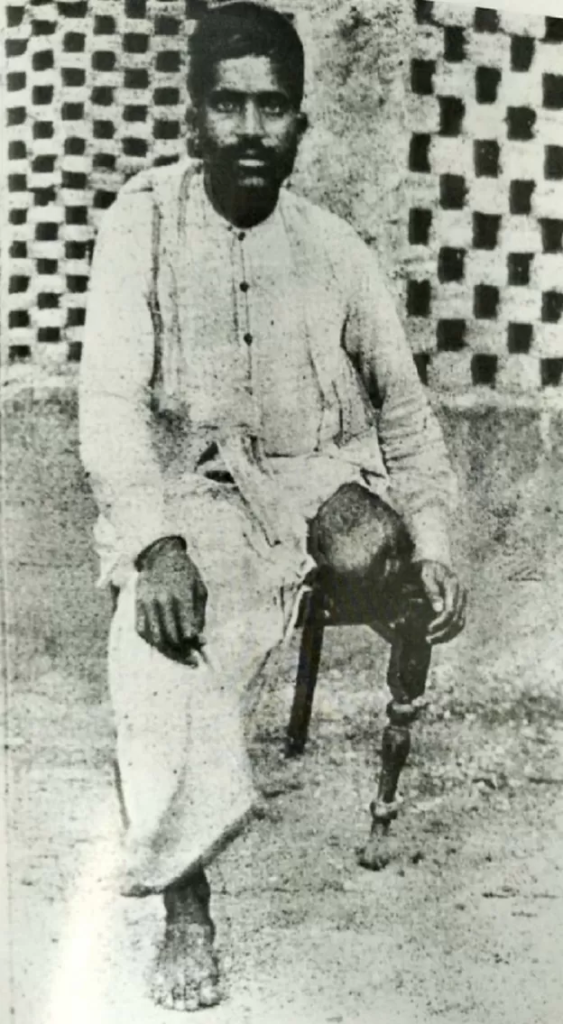 Even those who lay down were not spared
People started running in every direction in fear, but they could not find any way to go out.
All the people gathered at the entrance of the narrow streets and started trying to get out. Dyer's soldiers made them their target. Dead bodies started falling.
Many people tried to escape by climbing the wall and became the target of soldiers' bullets. Some ex-servicemen present in the crowd shouted and asked people to lie down.
But the Gurkhas didn't spare those who did this as they had already taken the position lying down.
Later, Sergeant Anderson, who was standing right next to General Dyer, told the Hunter Committee, "When the firing started, at first it seemed that the whole crowd was razed to the ground."
"Then we saw some people trying to climb the high walls. After a while I saw Captain Briggs' face. I could feel that he was in a lot of pain."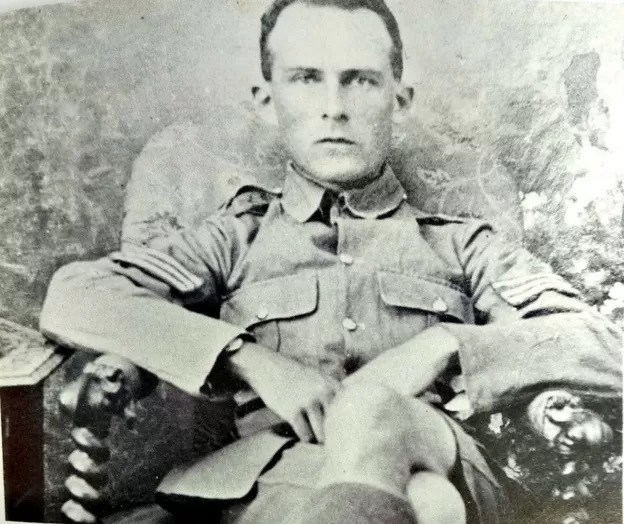 Briggs tried to stop Dyer in Jallianwala Bagh
Navtej Sarna, who was India's ambassador to America, has done special research on Jallianwala Bagh and has also written many books on the history of Punjab.
Navtej Sarna says, "There is a mention that Briggs, a colleague of Dyer, shook his shirt by holding him by the elbow as if saying that enough is enough."
"But Dyer ignored them. An Englishman, SP Reihel, was also present there. He testified before the Hunter Committee that there was only blood and dust in the air as people fled."
"Someone was shot in the eye and someone's intestines had come out. We could not see any more of this carnage and came out of the garden."
"After that, Riehel's niece wrote a diary, in which she told that after this incident, her former personality ended and she started drinking heavily."
The bullets went on continuously for ten minutes. Dyer's soldiers fired a total of 1650 rounds.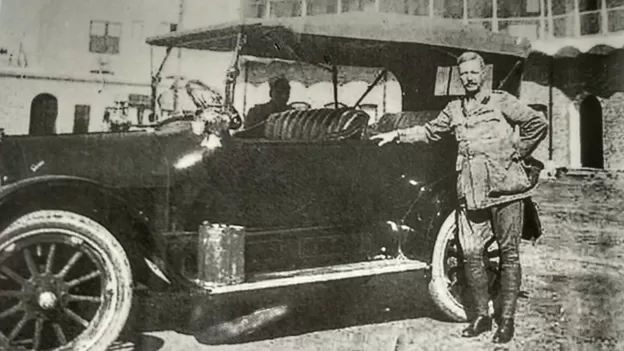 Target on peepal tree and walls in Jallianwala Bagh

Kapildev Malviya, who wrote the book 'Open Rebellion in Punjab' on Jallianwala Bagh, writes at one place, "Madanmohu, a 13-year-old son of a local doctor, used to go to Jallianwala Bagh everyday to play with his friends. That day the bullet fired at him was on target. hit and his skull was shattered."
"Shouting, dozens of men took cover behind a large peepal tree. Dyer ordered his soldiers to target the peepal tree."
"On the other hand, many people were trying to cross the high walls on the sides of the garden. Dyer turned the guns of his soldiers towards them."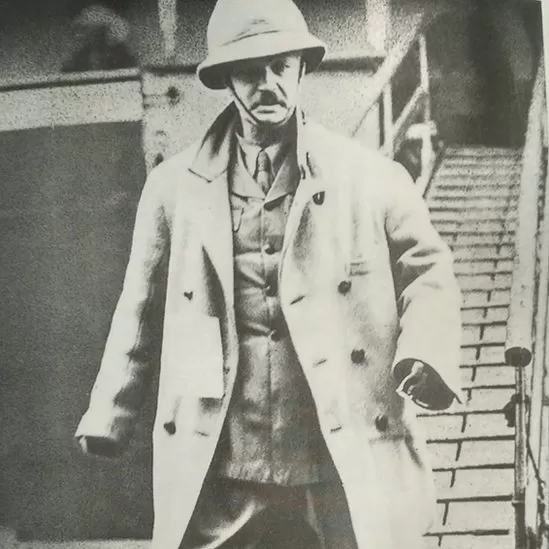 Threw the child over the wall

Bharana Singh was only 4 years old on 13 April 1919. But he remembered the events of that day for the rest of his life.
Speaking to the BBC, he said, "I went to Jallianwala Bagh that day with my grandfather."
"As soon as the gunfire started, my grandfather picked me up and started running towards the wall away from the soldiers. When he realized there was no way out, he threw me over the seven-foot high wall."
"The fall broke my arm, but I lived to tell the story. We didn't go to the hospital for several days even in pain, because we were afraid that we might be tortured."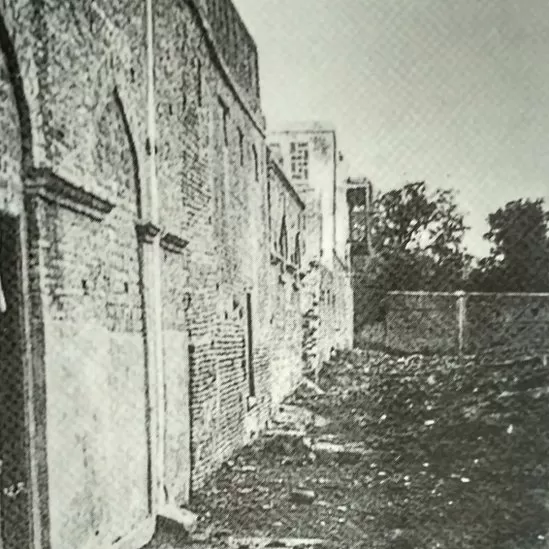 Ten-twelve corpses one on top of the other

Mohammad Ismail, who was watching the carnage from his terrace, told the Congress inquiry committee, "I knew that some of my family members were present in the garden, but I could not do anything to help them."
"Later I went to look for my cousin. I turned over several dead bodies and saw their faces. Among those who died were many of my friends and neighbours. There were ten or so bodies lying one on top of the other at many places. Khairuddin Teli of Mandi She had a six-month-old baby in her arms, who was dead."
The firing continued for ten minutes. The screams of the people were so loud that Dyer and his men later told the Hunter Committee that they found it very difficult to get the soldiers to stop firing because their voices could not reach them.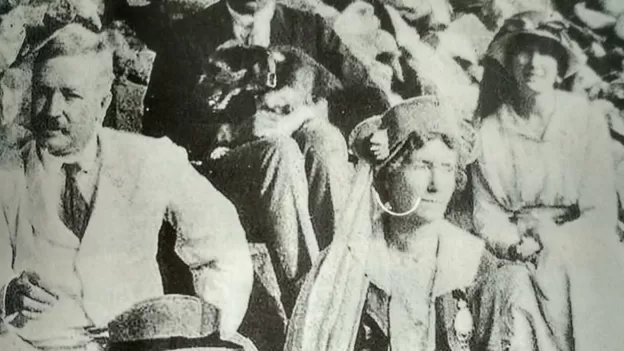 No medical help

As soon as the order to stop firing was given, the soldiers went out as fast as they came in.
Dyer jumped into his car and headed towards Ram Bagh. His soldiers followed him marching fast on foot.
No medical help reached the people who died in Jallianwala Bagh that night. Nor were the people allowed to take their dead and wounded out of the field.
Painful story of Ratan Devi

Kishwar Desai, who wrote the well-known book 'Jallianwala Bagh-A True Story', says, "Ratan Devi's house was so close to Jallianwala Bagh that she heard gunshots from her bedroom."
"She reached the garden running in a state of despair. There was a pile of dead bodies in front of her. She started searching for her husband. While removing the dead bodies, suddenly her eyes fell on the dead body of her husband."
"After a while they saw two sons of Lala Sunder coming. They asked them to somehow get a cot, so that his body could be taken home. They promised to help but they did not return."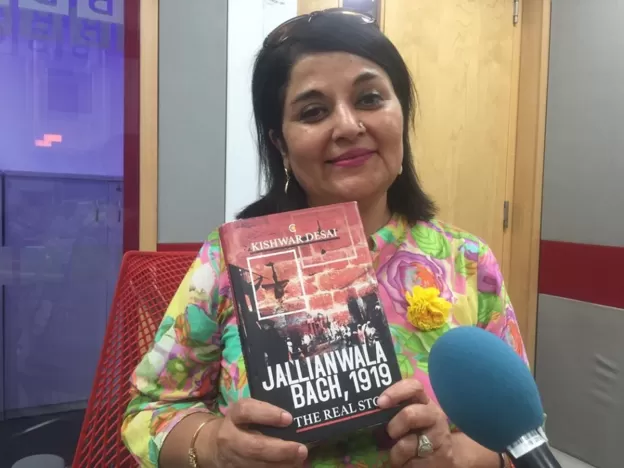 Not a drop of water

Kishwar Desai continues, "Ratan Devi requested a Sikh man to help her take her husband's body to a dry place, as there was blood all around where his body was."
"They caught hold of his body by the head and Ratan Devi by the feet and made them lie down on a wooden support. They waited till ten in the night. But no one came."
"She spent the whole night with the head of her dead husband lying on her lap. She was holding a stick in one hand so that the dogs who came there smelling the blood would not attack her."
"He saw a 12-year-old boy lying near him, who was badly injured. He asked him if he should take off some clothes for him? The boy said no, but don't leave me. He said I will go with my husband Where will I go after leaving?
"After a while the boy said, I want water. But there was not even a drop of water there. After a while, Ratan Devi stopped hearing his moans."
Eagles hovering over corpses in Jallianwala Bagh

By morning, eagles had started flying over the garden, so that they could attack the dead bodies or injured persons lying below and eat their flesh. The dead bodies had started rotting in the heat.
Lala Nathu Ram, a 35-year-old contractor, told the Congress inquiry committee, "I had gone out to find my son and brother. I had a hard time keeping my turban on my head, because eagles used to bite their beaks trying to get meat. was swooping down on my head."
Three months after this incident, when the Congress delegation reached there for investigation, there was still a foul smell of rotting dead bodies in the atmosphere.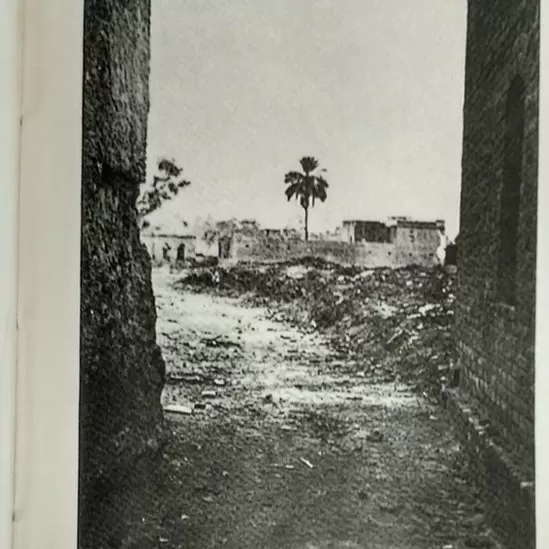 Electricity and water cut off in the whole city

Meanwhile, after the massacre in Jallianwala Bagh, Dyer reached his camp around 6.30 pm. He cut off the electricity and water of the entire city.
At 10 o'clock in the night he visited the city once again, to see whether his order not to come out of the houses of the people was being obeyed or not.
What could be more cruel than this that people's children, relatives and elders were lying injured or dying in Jallianwala Bagh and people were not even allowed to come out to help them.
Dyer may not have seen even a single person on the street that night, but the whole city was awake but there was an ominous silence.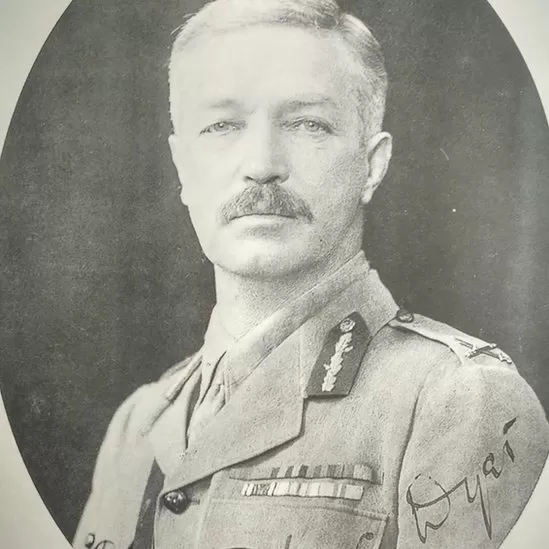 House of Lords gives clean chit to Dior

Initially, the British government did not take any cognizance of such a big massacre. But when the news started spreading, he formed the Hunter Committee to investigate it.
Navtej Sarna explains, "The Hunter Committee report had a unanimous report and the other gave a minority report. Both sides considered Dyer wrong but to what extent, both sides differed. But Michael O'Dwyer, the lieutenant governor of Punjab, He didn't say anything."
"The British government asked Dyer to resign. There was a heated debate on this issue in the House of Commons and there too it was decided that what Dyer had done was completely wrong. But the House of Lords It was 'over-turned'. He told the British government that you have done injustice to Dyer."
"This man had saved the Indian Empire. By then Dyer had left his post. The right-wing elements there started a fundraiser for Dyer and collected 26000 pounds for him. Later when he died in 1927 So he was buried with military honors."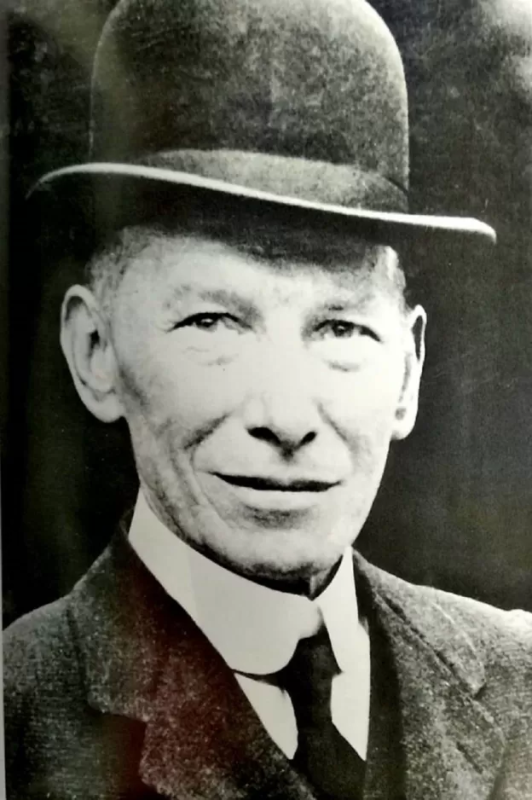 379 figure controversial in Jallianwala Bagh

The Hunter Committee accepted that a total of 379 people were killed in this firing, of which 337 were men and 41 were children.
That night, when Dyer sent his report to the Lieutenant Governor of Punjab, O'Dwyer, he said that about 200 people were killed.
But Kishwar Desai says, "Many eyewitnesses say that at least a thousand people died and about 4-5 thousand were injured. There were some who did not die in the garden but went to their homes."
"People didn't know that so many people died because there was an atmosphere of fear. It was being said from the British side that if you were present in Jallianwala Bagh, you had committed a betrayal against the government. That's why people didn't tell. Were asking whether our relatives were injured or dead."
"Our 'Art and Cultural Heritage Trust' and the 'Partition Museum' have gone through all the casualty files very closely. We have extracted 502 fully 'confirmed' names of the casualties."
"Apart from this, there were 45 bodies which were found lying in the garden, but they were never identified. We can say with complete confidence that at least 547 people were killed in this 'tragedy'."
Opposition of Mahatma Gandhi and Rabindranath Tagore
Mahatma Gandhi returned all his medals in protest against this incident. Rabindranath Tagore returned his knighthood by writing a letter to Viceroy Chelmsford.
After that the distance that arose between the Indian people and the British could never be bridged and after 28 years the British had to leave India.
Famous Hindi poetess Subhadra Kumari Chauhan wrote a poem, 'Spring in Jallianwala Bagh -'
Parimal-less pollen has become like a stain,
Yes ! This lovely garden is stained with blood.
Oh dear Rituraj! But come slowly
This is the place of mourning, don't make noise here.
Old people have died in agony after being shot,
You go and drop some dry flowers there.
do it all, but don't make noise here
this is the mourning place coming very slowly
https://www.youtube.com/themonktravel
https://www.facebook.com/TheMonk/
https://www.instagram.com/themonk.travel/