Russia-Ukraine War: The Russia-Ukraine War is now moving towards the Third World War. Russia has threatened those coming between itself and Ukraine, while America has also said with a stern warning that the result will be very bad.

Russia will have to pay the price. Britain and other countries are also standing against Russia. This time NATO is believed to be the reason behind the war between Russia and Ukraine.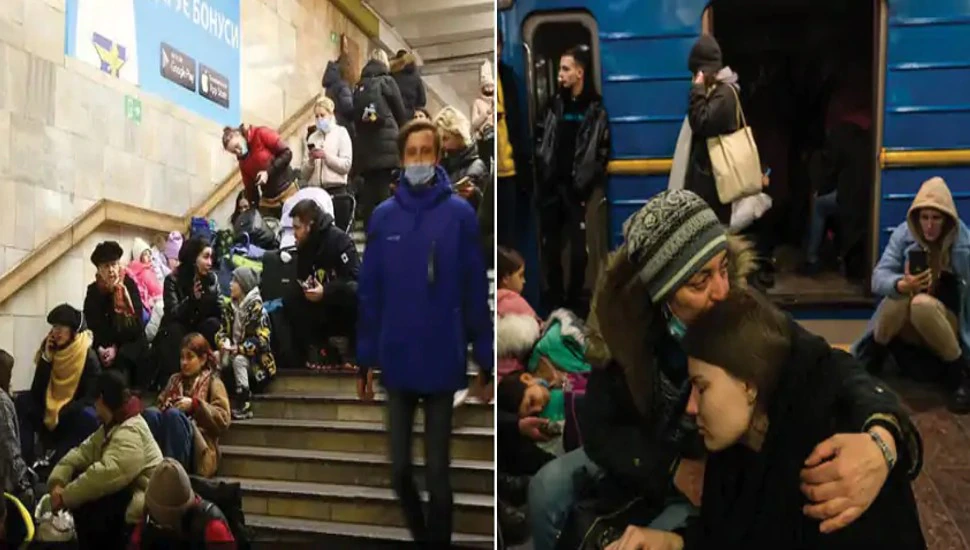 NATO-
NATO means North Atlantic Treaty Organization, which was started in the year 1949. Ukraine wants to join NATO but Russia does not. It is important to know that what is the root of this controversy? Why have these provinces, which were once friends during the Soviet Union, become enemies of each other after becoming two countries?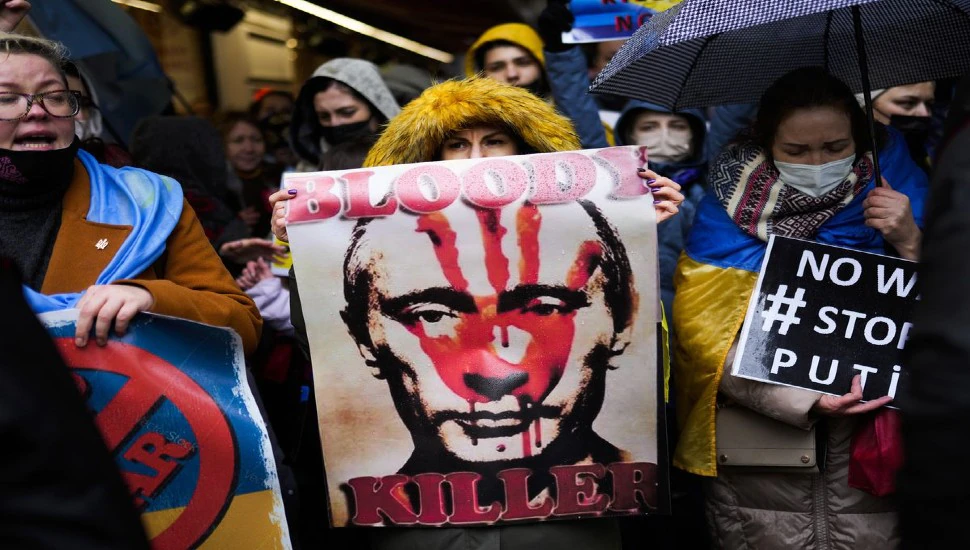 Ukraine is bordered by Europe to the west and Russia to the east. Until 1991, Ukraine was part of the erstwhile Soviet Union (USSR). Even after the separation, Russia's influence in Ukraine was visible to a large extent.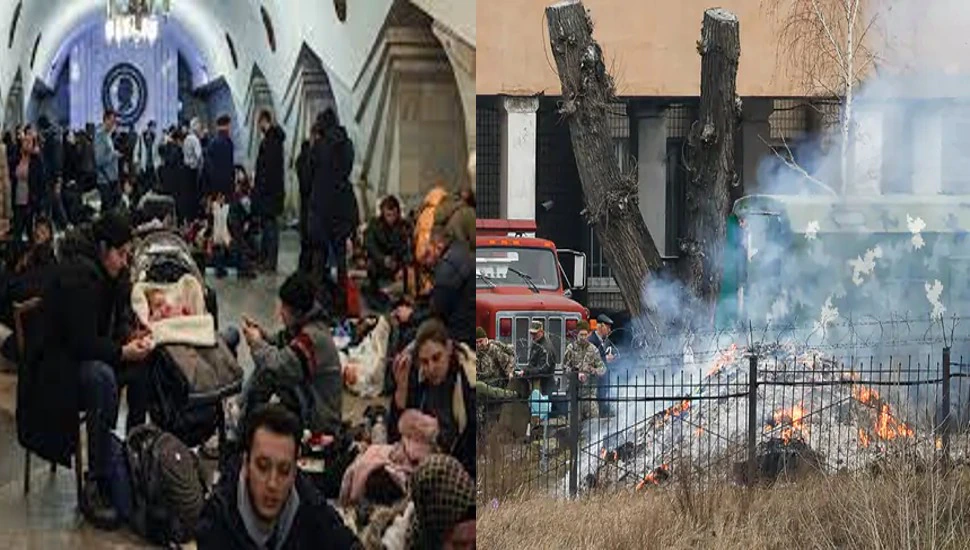 The government of Ukraine also worked on the orders of the Russian government. However, the deteriorating economy, rising inflation, and rule over Ukrainians, a majority of the minority Russian-speaking people, fueled the rebellion.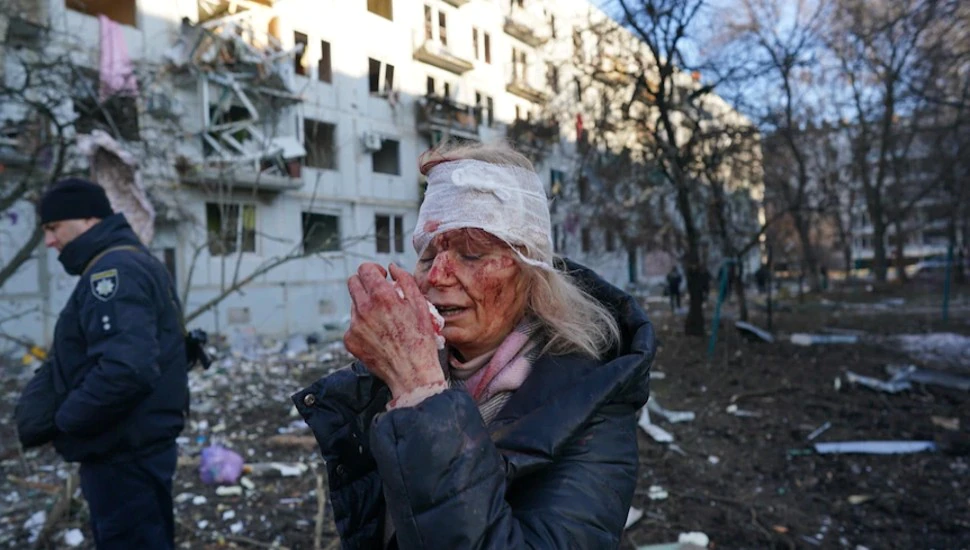 1991
Ukraine declared independence from Russia.
Leonid Kravchuk becomes president by referendum
1994
Leonid Kuchma defeated Leonid Kravchuk in the election.
1999
Kuchma was once again elected President.
There were allegations of irregularities in the election.
2004
Viktor Yanukovich, favored by Russia, became president.
There were allegations of rigging in the elections, demonstrations took place.
Known as the Orange Revolution.
Viktor Yushchenko, a supporter of the West, was elected president.
2005
Yushchenko resolved to reduce the dominance of Russia.
Told Ukraine to join NATO and EU.
2008
NATO's promise to Ukraine, you will be part of our alliance.
2010
Yanukovich defeated Yulia Timashenko in the presidential election.
2013
Yanukovic suspends trade talks with the US.
Trade agreements with Russia.
The big demonstration started in Kiev.
2014
More than 14 thousand protesters died.
Parliament voted to remove Yanukovic.
Yanukovic left Ukraine and fled to Russia.
Fighters hoist the Russian flag over the parliament in Crimea, Ukraine.
On March 16, Russia included it in Russia by referendum.
2017
Free market trade deal was signed between Ukraine and the EU.
2019
The Orthodox Church of Ukraine gets official recognition.
Russia was angered by this when it got official recognition.
June 2020
IMF gave financial assistance of $ 5 billion to Ukraine.
January 2021
Ukraine urges America to join NATO.
October 2021
Ukraine used the Bayraktar TB-2 drone.
Russia was angered by the use of drones.
November 2021
Russia increased the deployment of forces on the border of Ukraine.
7 December 2021
Biden's warning to Russia on increasing the number of Russian troops.
If Russia attacks Ukraine, there will be economic sanctions – US
10 January 2022
US and Russian diplomats' talks fail amid Ukraine-Russia tensions.
14 January 2022
Cyber ​​attack warning on Ukraine.
17 January 2022
Russian army started reaching Belarus.
24 January 2022
NATO put the army on standby.
28 January 2022
Putin said- Russia's main demand was security which was not accepted.
2 February 2022
US said- Poland will send 3000 additional soldiers to Romania.
4 February 2022
Putin got the support of China.
Ukraine should not be part of NATO: China
7 February 2022
French President Emmanuel Macron meets Putin
Macron said – Putin agreed, Russia said – the deal was not done
9 February 2022
Joe Biden said – Russia can attack Ukraine at any time.
America asked the American people to leave the country.
15 February 2022
Russia said – some of its army is returning.
18 February 2022
US ambassador said – Russia increased troops on Ukraine border.
19 February 2022
Russia's military exercises nuclear weapons.
21 February 2022
Russia recognized two parts of Ukraine – Lohansk-Donetsk.
24 February 2022
Russia announced a military operation on Ukraine and the war started.