Holi, the festival of colors, has arrived. In most areas of India, people will celebrate the festival of Holi on March 8. While enjoying the festival, we also need to keep in mind to play safe Holi. For playing safe, some precautions on Holi are provided to you.
But some things should be kept in mind while playing Holi because the chemicals present in the colors can cause damage to the eyes and skin.
To get rid of the colors after playing with Rang-Gulal, some things you should do so that helps in getting rid of the colors easily.
With these tips, you too can play a safe Holi. Read the following tips.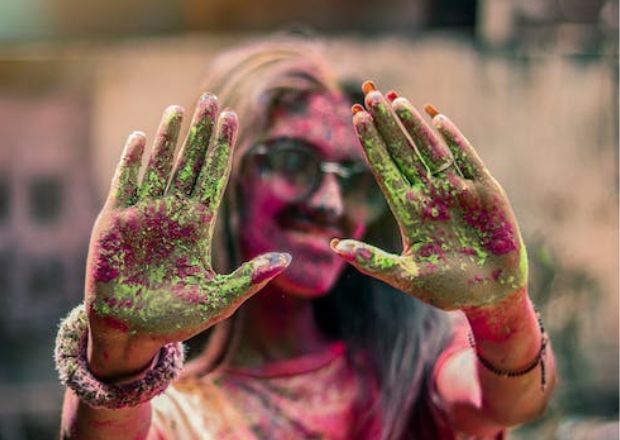 Precautions before playing Holi:
Before playing Holi, oil should be applied from head to toe. Both men and women should apply oil. Apply oil in the hair till the bottom of the head. No need to wash hair the day before.
If there is any injury on your body, then apply bandage there and if there are cuts, then apply tape on them so that color does not enter there, even if you are playing Holi with organic colours.
If you have pimples on your face or any other disease, boil or eczema somewhere and apply medicine, apply oil after applying that medicine.
Before playing with color, women or girls should apply dark nail polish on the nails so that the color does not go into the nail bed.
Be it men or women, both apply a base of sunscreen before playing with colors, then apply oil.
What to do while playing with colors?
Here are some precautions to be taken while playing holi:
It is better if you are wearing glasses and if not, you can go to play with colors wearing glasses. Due to this color will not reach the eyes and will not cause harm.
Wear simple cotton clothes to play with the colours. Such clothes which are not to be used after Holi or are to be used only on the next Holi.
Even after all these precautions, it is possible that someone in front has the wrong color, then there can be complaints of allergy as soon as he comes home..
Wash that place immediately with water. You can apply ice there or you can apply curd at that place. You can use Aloe-vera gel.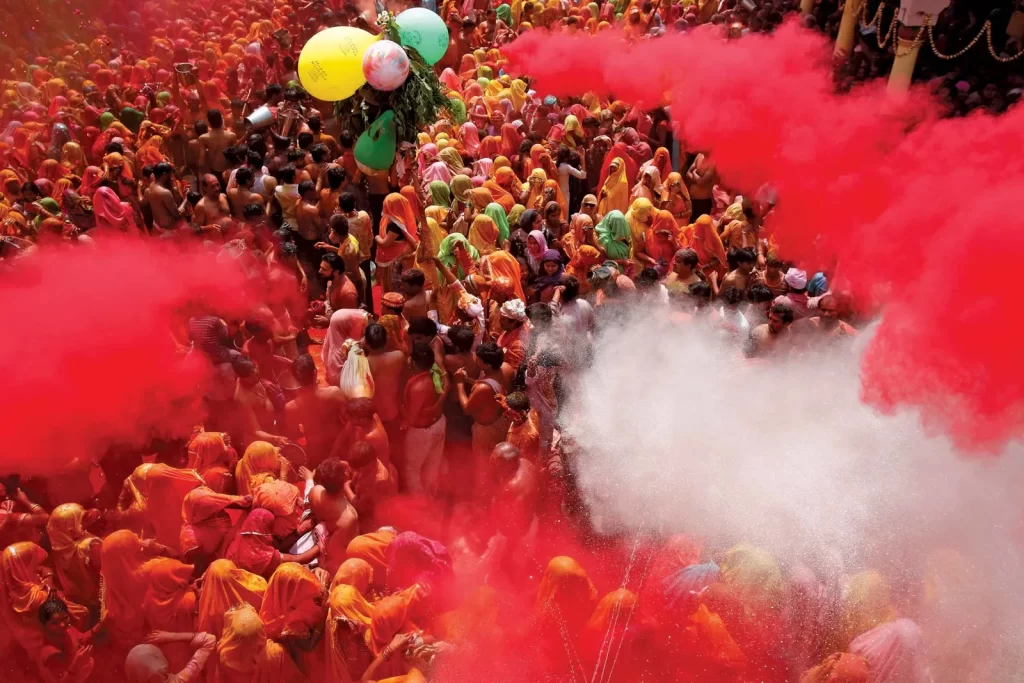 How to get rid of the color if it is permanent?
Even after taking so many measures, you may get a permanent color on Holi, which does not seem to go away even after a lot of effort.
After applying permanent color, you should not rub the skin for a long time while getting rid of it. After 10-15 minutes of effort and bath, apply curd or aloe vera gel there.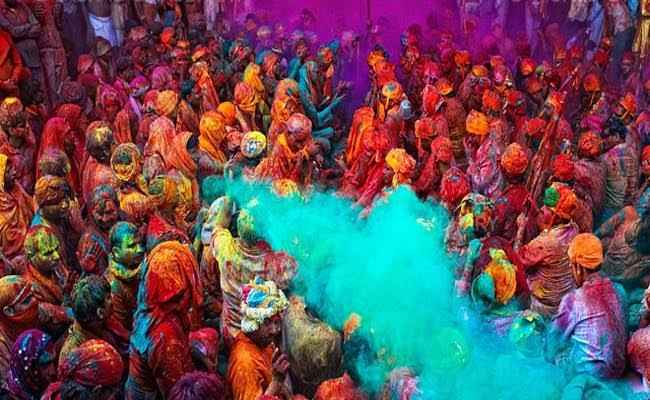 Even after this, if you feel that there is color remaining on the face, wash it with curd and aloe vera gel only. In any case, avoid going to the beauty parlor and should avoid bleaching. Due to the presence of chemicals in the colors, it can reach inside the skin. That's why don't go to beauty parlor for at least five days after Holi.
And most importantly, drink enough water while participating in the festival of water and colors. There should be no shortage of water in the body.
(Disclaimer: The information given here is based on home remedies and general information. Before adopting it, take medical advice. THE MONK does not confirm this.)