The exciting and colorful festival Holi will be celebrated on 8th March this year. This festival is accompanied by a lot of fun where people play with colors and water. Not only fun but also this festival is furthermore accompanied by tasty delicacies. The festival is celebrated with a lot of food and activities. One of the most famous delicacies of this festival is Gujia. Generally, people of India prepare them with lots of sugar that cannot be consumed by the elderly suffering from diabetes. Also, eating a lot of sugar is not suitable for health. The festival of colors is incomplete without eating them. Instead of spending a lot of money on market-made gujia, and eating sugar loaded Gujia, you can make these delicious oats gujia at home by using healthy ingredients.
Oats Gujia Recipe:
The countdown for the festival of Holi is going on and people are eagerly waiting to have fun and eat yummy food at the festival. The preparations in the homes are at their peak for the festival. One of the famous delicacies of this colorful festival is Gujia. We can make them by various methods and ingredients therefore we will be discussing how to make oats Gujia. Moreover, preparing them is very easy to make and with the help of these steps, you can learn how to make oats Gujia.
Ingredients for making gujia:
Refined flour(Maida)- 2 cups
Oil-3 TBSP
Oats- 1 cup
Walnuts-10(chopped)
Raisins-20
Sesame seeds-1 TSP(roasted)
Dates-1/2 cup(chopped)
Cashews-10(chopped)
Almonds-10(chopped)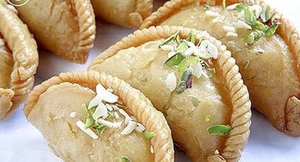 Recipe to prepare Gujia:
-First of all, add refined flour(maida) in a bowl and sift it. Further, add oil in it and add water as per requirement to knead the dough.
Cover the dough with wet cloth.
To prepare the stuffing, mix well cashews, almonds, raisins, walnuts, sesame seeds, dates and oats.
Roll some dough and then put it over the mold and add stuffing inside it. Now close the mold and shape it. After that shape it, deep fry them in hot oil.
Fry for around 2-3 minutes and keep them aside. Finally, the delicious delicacy are ready to serve.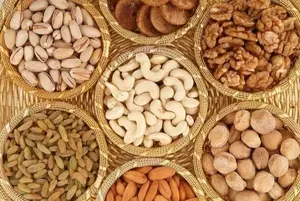 (Disclaimer: The information given here is based on home remedies and general information. Before adopting it, do take expert advice. THE MONK does not confirm this.)