Across the country, there has been a lot of fanfare in the pagodas on the occasion of the Mahashivratri festival (MAHASHIVRATRI). In fact, there are many such ancient pagodas in the state including the country, where people have great faith in Lord Shiva.
One such ancient Shiva temple is present in the Nahan area of ​​the Sirmaur district of Himachal Pradesh. Actually, there is no common Shivling here, the size of Shivling increases here. It is believed that the size of Shivling increases by one to two inches every year. It will not be wrong if it is called a miraculous Shivling.
Also said that despite being powerful, Lankapati Ravana wanted immortality. After severe penance, Lord Shiva told him the secret of being immortal.
After this Ravana made a miraculous staircase here. But still, his dream could not be fulfilled. The history of this temple is also depicted on the board on the road leading to the temple along the Paonta-Kalaamb National Highway-7 so that the people who come here can know its historicity.
History of the Pauriwala Temple
About 5 km away from Sri Lanka, is associated with Ravana. It is said that Ravana did severe penance to attain immortality. It is said that this story is from the time when Shri Ram was about to become the king of Ayodhya. During that time Ravana established Shivling here to please Lord Shiva.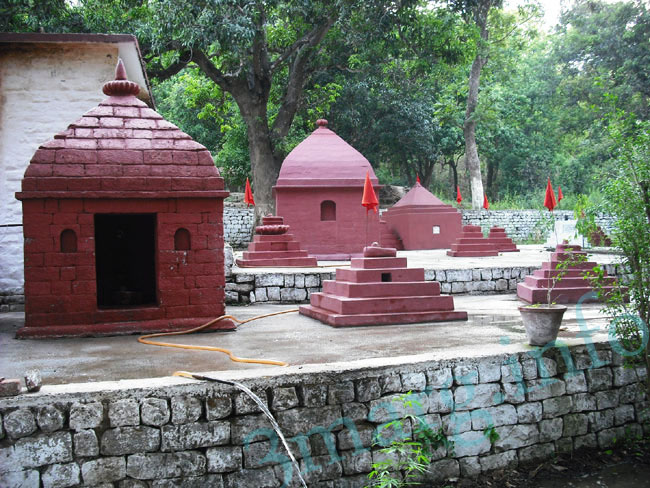 Pleased with the severe penance of Ravana, Lord Shiva appeared and asked Ravana to ask for a boon. When Ravana asked for the boon of immortality, Lord Shiva told him the trick to become immortal. This trick was not easy.
Lord Shiva had said that Ravana would have to build five miraculous steps in a single day. He will get immortality and the way to heaven, the second Pauri was made in Pauriwala – Ravana started his work to get immortality. Ravana made the first Pauri in Haridwar, Har ki Pauri, the second Pauri here in Pauriwala, the third Pauri at Chudeshwar Mahadev, and the fourth Pauri in Kinnar Kailash. But after this Ravana got so tired that he fell asleep. When he woke up, it was the next morning, so he could not get immortality.
Second Pauri
The second Pauri exists even today in this place located in Pauriwala. There is also that stepwell, from where Ravana used to fill water. It is said that Lord Shiva resides in this Shiva temple located in Pauriwala and fulfills every wish of every devotee who comes here. Fair is also held here every year on Shivratri, in which devotees from far and wide reach to see Bholenath.
The facility provided to the devotees- Sandipak Tomar, the head of Aamwala-Sainwala Panchayat, tells that this place is in his panchayat, which is known as the second step to heaven. It was built by Lankapati Ravana. Hundreds of people reach this place for darshan. He said that under public cooperation, better facilities like roads, water, etc. have been made available here. People from far and wide reach here on Mahashivratri (MAHASHIVRATRI IN HIMACHAL) to have darshan.